As a marketing agency doing crowdfunding campaigns, we are always trying to use the ultimate potential of social media. For that reason, we keep an eye on the continuous updates of social media features which more times than none, bring new trends in social media. That being said, here are 6 new social media trends that you can benefit from.
#1 Instagram Reels
On August 5, Instagram introduced its TikTok alternative, Reels. It's a new way to create and discover short, entertaining videos on Instagram. 
You can record and edit 15-30 second multi-clip videos with audio, effects, and new creative tools.  Once posted, you can share your Reel with your followers on your Feed. Aside from that,Reels also appears on the explore page, so your reach can also expand to new audiences.
Videos are taking over the Instagram world, so we suggest you use Instagram Reels as much as possible. Vertical videos, relevant hashtags; it's time to engage and entertain!
#2 AR filters / Mask
AR is growing within the Social Media World, with Snapchat, Facebook, and Instagram adding more and more creative filters to their collection. Now with the ability to add your own filters, you can innovatively showcase your product in real-time.
It's a great opportunity to engage your followers and backers because they can both, see and interact with your product virtually.
Instagram AR filters are produced by Spark AR, a tool powered by Facebook.
To get started on your AR filter, you'd need to create a 3D rendering of your product and then import it into Spark AR. Unless you know 3D modeling, you'll need a designer to help you with this. Once in Spark AR, you can make adjustments to your product then publish it on your Instagram page when it's all set. 
Users can then use, or "try on" your Instagram filter from the conformts of their home, using different backgrounds and surfaces. 
Explore Spark AR and use your creativity to create something for your prospects and backers.
Check it out for yourself and see how cool it looks when used with UVMask Filter on IG.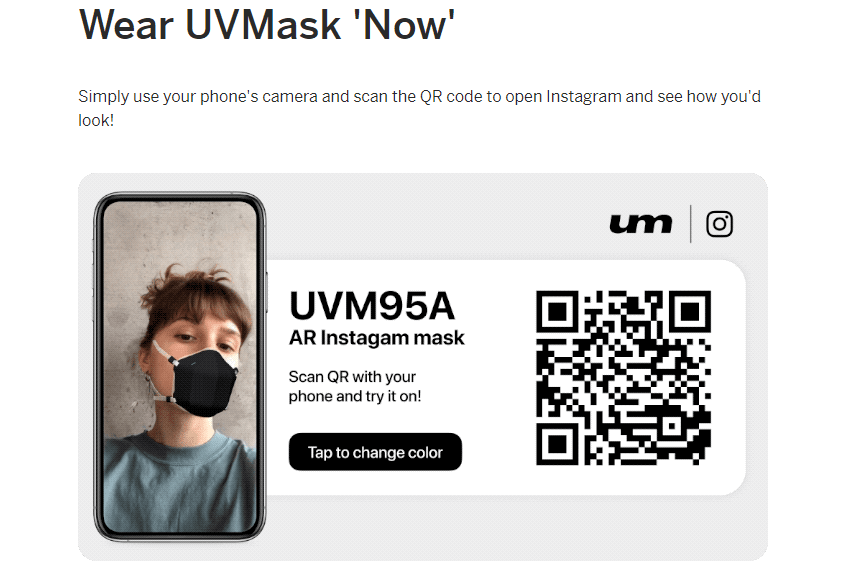 #3 Nano and Micro-Influencers
A micro-influencer is a person who has a significant, but not massive, social media following. They normally have between 10k to 100k followers, while nano-influencers have 1k -10k followers.
Influencers with a smaller following charge less for paid posts, so you can potentially save money by working with micro-influencers, or just get more bang for their buck. For instance,, for an affordable price you can get more engagement because, the smaller the influencer follower base, the higher the engagement rate.
The other advantages of these kind of influencers are that they are more niche-oriented, meaning you can promote your niche-oriented product to a specific audience with a trustworthy promoter. They're easier to connect with and faster to respond to your offer.
#4 Facebook Group
This is a social media trend that Facebook has already been promoting for its 2nd year. They announced that they will strategically focus on groups as well. Facebook's groups are a great way for people to customize their social media experience by connecting with other people with similar interests and needs. And Facebook frequently updates group functionalities by making it easier to use; which is why this platform is essential for your outreach and should be used during your crowdfunding campaign.
In your pre-launch stage, you can create a Facebook group and link it to your Facebook page. When you collect subscribers, you can invite them to enter your special VIP group where you share unique information about your product, and special deals and offers. 
An additional way of boosting your Facebook VIP group follower list is by announcing to your subscribers that before the launch (usually 2-4 days before), you'll host a Facebook Livestream within the group, where you will show the working product and new information about the launch. This will visually inspire and motivate your audience to accept your invitation to join the VIP group.
You should use this group to connect and engage your subscribers/group members; get very useful feedback and insight about your product and eventually get support for your crowdfunding campaign.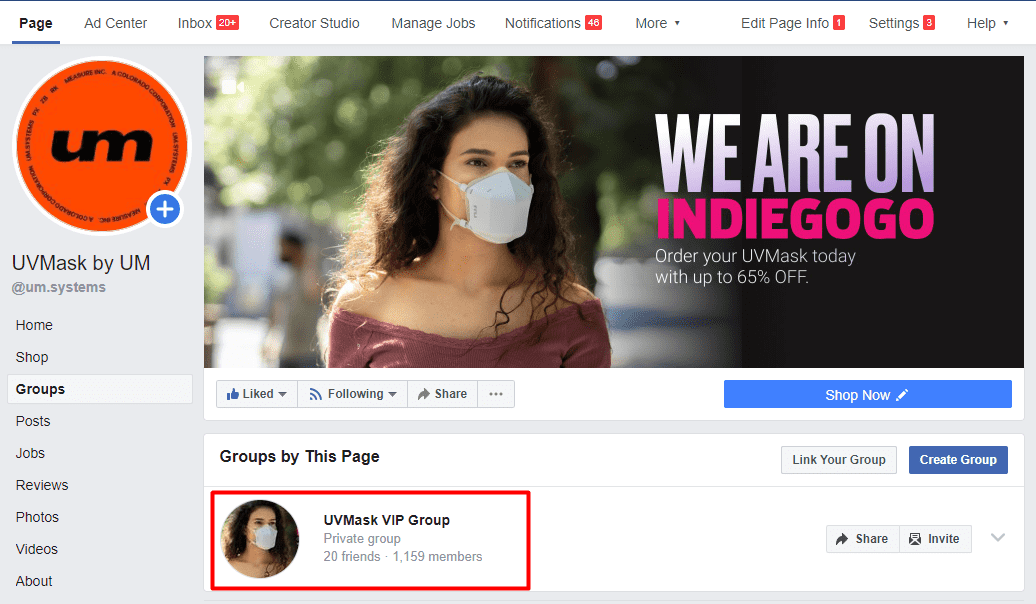 #5 Instagram and Facebook Stories
This is not a new social media trend but it continues to stay trendy because Facebook and Instagram are always updating new features to 'Stories.' 
We just need to use those new features and get benefits from them. 
Actively creating Instagram and Facebook stories allows you to reach more followers and even new audiences. With the help of Facebook and Instagram story trends, you can engage your story viewers and thanks to that, get a high engagement rate.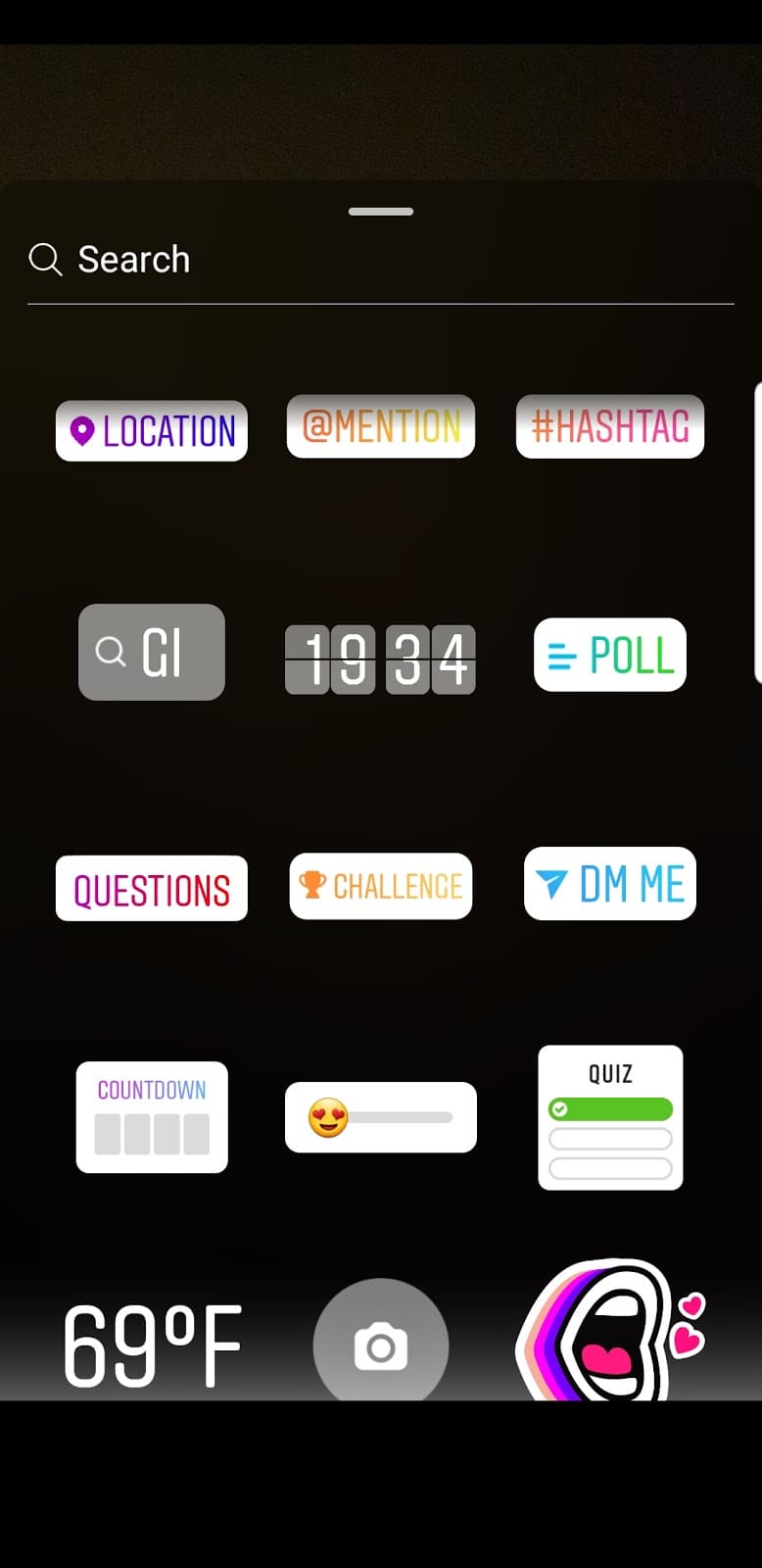 Use a hashtag sticker with a big value (1min + posts) to reach new users.
Use a countdown sticker to remind your followers when you launch the campaign.
Use a quiz sticker and an emoji slider to engage with people.
Use a poll and a question or comment sticker to get insights about what your followers think.
Use a DM me sticker to motivate your followers to write you instead so that you can make them a special offer.
Many people consume story content, so your goal is to be on their story feed. Use it every day and share interactive content with your audience on Instagram and Facebook.
By the way, Twitter recently globally introduced its stories-like feature called Fleets. It has a chance to become popular on Twitter. Use it and grow your reach organically.
#6 Video content
Like we mentioned earlier, social media videos are taking over the social media trends. Everyone likes video content because its easier to consume. And it's sure gaining lots of momentum thanks to many updates this year; brands are taking to it as they're increasing their overall budget for video production. Video isn't just easing content consumption, but its also creates a deeper emotional connection which leaves an impact on your prospects. Social media platforms are pushing video content forward, and our goal is to create more videos that engage, inspire, educate, and sell. But the difficulties here are that the creation of effective video content is difficult, time-consuming and expensive, although there are a lot of new web tools that ease the video content creation (InShot, Magisto, Quik by GoPro, Abobe Spark Video, Adobe Premiere Rush CC, Life Lapse).
When we think of crowdfunding campaigns, the first that comes to mind is the main product presentation video. But the point is that you shouldn't limit yourself with only one video.  You should create many clips, quick consumable content that will convert and attract more visitors to your crowdfunding page. We suggest using videos in your advertising channels to dramatically increase your conversions.
Many engaged crowdfunding page visitors may not be ready to order, so use videos for lead nurturing through social media and keep your product on the top of their minds.
Also, video is the most effective mechanism to help customers get the most out of their purchases and stay connected to your brand. 
Your video marketing strategy can include different formats and directions. Create videos by considering the platform you're creating the content on. With the help of video content, you'll attract, engage, nurture, and delight your target audience.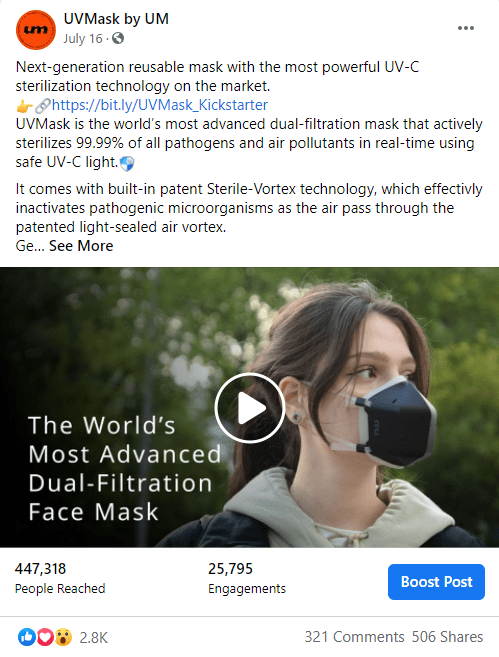 Social media trends are always evolving so it is important to stay up to date to keep your campaign relevant to attract those backers. Nothing hints to a dying campaign more than outdated marketing.
What viral trends have you noticed on the rise? Let us know in the comments below!