Traveling is a passion for lots, a full-time job for major influencers and journalists, and somewhere in between for many more.
With so many travel writers out there—how do you decide who to follow, who to trust?
So, if you are a travel freak—get inspiration and guidance from the articles of these passionate travel writers… And if you have a travel product, take this chance to explore who are the best people to follow and partner with.
Without further ado, here's the assembled and definitive list of #MustFollow travel journalists. The list of travel writers whom I personally adore for their endless creativity, talent, and passion for adventure.
Geoffrey Morrison – Editor-At-Large for Wirecutter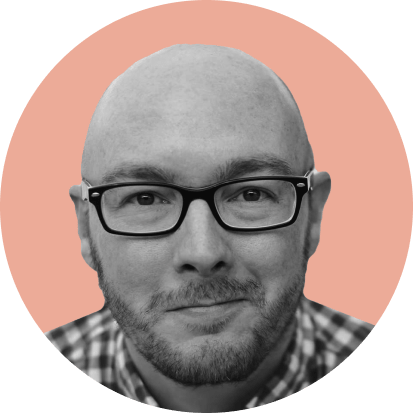 Geoffrey Morrison, in my opinion, sets the standard for all travel blogs out there. He is an LA-based free-spirited (aka freelance) travel writer and contributor for CNET, Forbes, The New York Times,  and editor-at-large for Wirecutter.
His articles have been featured in NBCNews.com, Salon.com, Men's Journal, HDguru.com, Home Theater, Sound+Vision, Consumers Digest, Popular Photography, Robb Report… the list seems endless!
Geoff is known as a digital nomad traveler who's been on a travel hacking marathon since time immemorial. Excellent content, well versed and engaging.
So, if you want to travel via busy subway platforms, walk down cobblestone alleys and endless terminal corridors to the fourth floor—all throughout the digital-yet-real world of Geoff—I recommend you follow him.
Follow his travels at BaldNomad.com, Twitter read his comprehensive review on the best travel backpacks and other articles on his portfolio.
Tanner Garrity – Associate Editor at InsideHook
Tanner Garrity is an American traveler who works as associate editor and head writer on InsideHook's weekly travel newsletter "The Journey".
Tanner covers fitness, style and pop culture. Many of his travel articles have appeared in Men's Journal, McSweeney's, and Points in Case.
A great name from the travel community, if you ask me!
His travel hacks and reviews are useful and instructive. They can be a great resource as you plan your next trip!
He pumps out clean and simple content loaded with tons of practical information that every travel freak can benefit from on the regular.
Follow him on LinkedIn and Twitter—stuff worth reading on a daily grind.
Read his daily pieces on travel gear and events and check out his portfolio.
Lindsay Tigar – Freelance Travel Journalist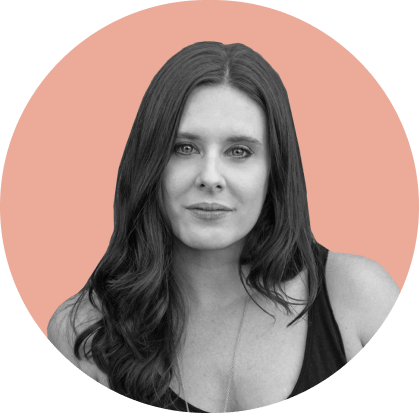 With over a decade living, breathing and working as a travel and lifestyle journalist, Lindsay Tigar's works have appeared in a number of prestigious media giants, including Travel + Leisure, Vogue, and USA Today.
Lindsay writes with her unique perspective and a healthy dose of creativity… beautifully complemented with a unique focus on imagery—which is what really caught my eye.
As a traveling millennial, Lindsay publishes great content documenting her travels, and industry-specific articles covering the narrow beats.
And she's by far, one of the best female travel journalists around.
She always puts the best stuff out. A true backpacker and an inspiration.
Keep an eye on her travels by following her on LinkedIn, Twitter and read all the juiciest travel nuggets on her portfolio.
We've barely scratched the surface on the best travel writers around… let's continue.
Lavanya Sunkara – Contributor at Forbes
Lavanya Sunkara—globetrotter for 15 years—is a New York City-based freelancer with a solid decade of experience as a travel and eco-lifestyle writer and editor.
Her top pieces have been featured in The New York Times, Fodor's Travel, USA Today, 10Best, Architectural Digest, Forbes, Shermans Travel, The Dodo, Salon, amNY, The Points Guy, Huffington Post, and JohnnyJet among others.
She is a weekly columnist for NBC Petside and a blogger for BarkPost.
She is a solo female traveler, whose mesmerizing love for all things new, incredible and adventurous clearly reflects upon her writing.
Lavanya is a talented writer who creates great content for her voracious readers—never afraid to voice her opinion.
Follow her creations on Twitter and LinkedIn.
Find more stories in her portfolio.
Rachel Cavanaugh – Staff Commerce Writer at Bustle
Rachel Cavanaugh—Portland-based staff commerce writer for Bustle—covers travel, fitness, and outdoor adventure.
She has worked as an outdoor & tech writer for Digital Trends, a digital producer for MSN, and a global content writer for Nike.
Her content has appeared in Men's Journal, The Hollywood Reporter, Yahoo Tech, Gear Junkie, Matador Network, MSN Canada, Stacker, and Bozeman Chronicle.
She keeps her readers engaged with skills she picked up during her bachelor's degree from the University of Montana School of Journalism.
Rachel does a tremendous job—aesthetic appeal and the most compelling and wonderful content that a traveling geek can read.
For fashionista fellas out there, read her blog post on the most fashionable backpacks and the juicy tips she shares along the way.
Never miss an article by following her on LinkedIn and Twitter.
See her portfolio for her travel gems and reviews.
Natalie Paris – Travel Writer at The Telegraph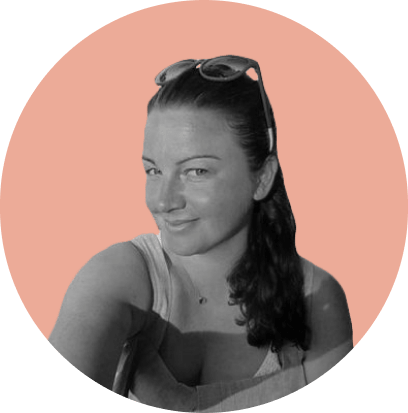 Natalie is a British author that inspires and motivates her readers, with enthusiasm and dedication. She works as a travel writer and editor for The Telegraph.
She covers various topics from city guides to traveling with toddlers and the whole family. With her clean and visually-appealing stories—rich and descriptive—she lures her readers in.
She is not only one more great female journalist, but also one of the best travel journalists. Period.
Follow her on Twitter and check out her multi-profile portfolio.
John Lonsdale – Deputy Digital Editor at Men's Journal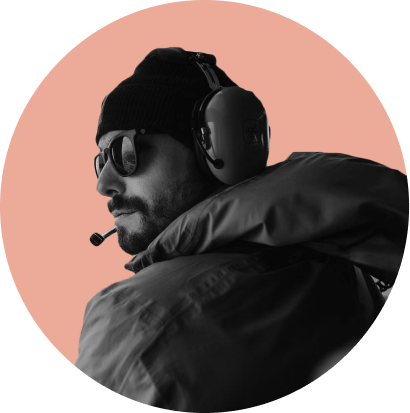 John Lonsdale is the deputy digital editor at Men's Journal and covers travel, adventure, health and fitness… and style.
A travel writer with a heavy emphasis on adventure and outdoor adventures, you can read his highly visual stories and hacks by following him on LinkedIn and Twitter.
Worth adding this fella to your regular reading list—check out his portfolio.
Rena Behar – Freelance Travel Writer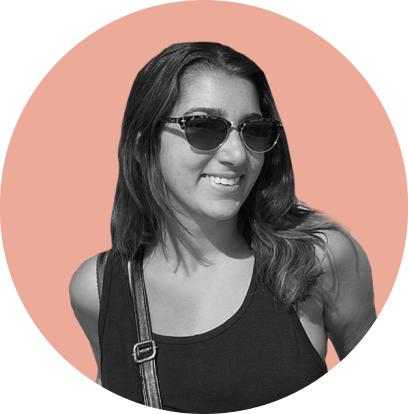 Freelance Editor and writer specializing in travel, and an experienced copy editor with broad experience within the lifestyle and e-commerce spaces.
Rena writes researched, multi-sourced articles for outlets like Travel + Leisure, Money Magazine, New York Magazine, The Kitchn, Apartment Therapy, Lifehacker, Reviewed.com, and Realtor.com
Her stellar articles are imbued with her earnest voice and vibrant scenery.
Rena's feedback and reviews are written from the traveler's perspective, which is always best.
Read her collection of spun travel experiences and don't forget to follow on Twitter.
Ashley Rossi – SmarterTravel
Full of travel tips, off the beaten path spots and hidden gems—Ashley Rossi's articles appeared in a number of prestigious media outlets like USA Today, Business Insider, Huffington Post, Jetsetter and Yahoo!
And as her main gig, Ashley's been putting out informative content about her experience on the road for SmarterTravel since 2015.
Sound advice, consistent content, and she also has a great eye for photography.
Definitely worth following on Twitter and Instagram.
Read her article on tasty Curacao and many more other wanderlust stories.
Kastalia Medrano – Writer at Thrillist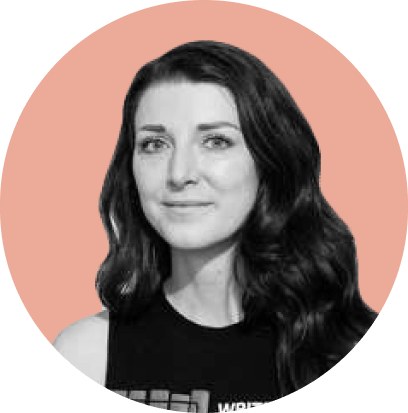 Kastalia Medrano is a Manhattan native who quit her job as a science writer at Newsweek to travel and write at Thrillist.
Her creative writing has appeared in outlets like Pacific Standard, VICE, National Geographic, the Paris Review Daily, and Real Life magazine.
Her travel articles are less story-based, instead favoring reviews and listings of interesting destinations.
Kastalia offers captivating and authentic content for her readers.
Follow her on Twitter, and explore her articles further. Learn about the best destinations to visit, the cheapest flights and hotel deals.
Conclusion
I found the grinders… the road warriors… passionate enthusiasts who brave the hectic lifestyle of the unknown for their readers.
If you want to appear in this list of the top travel writers, hit me up on LinkedIn and let me know!
Also, don't forget to check out these top tech journalists.