Start-ups are well aware of how important it is to find reputable reporters and journalists who'll give them the press coverage they need. The difficult part, though, is finding tech journalists who are relevant and have the ability to reach the millions of followers you need as a start-up. This only means one thing; you'll need to engage with the journalists who actually matter and would be interested in covering and reviewing your product. That being said, building an effective media list is important in gaining excellent press coverage. This is where starting conversations and building relationships with media professionals come in handy.
Whether you have a tech story to tell and need a reputable journalist to cover the topic you're pitching, or you simply want to know the latest in tech, the top tech journalists have you covered. These are the people you and everybody else turn to for amazing insights into the latest gadgets, hardware, and software developments. Here's our take on the top tech journalists you need to keep on your radar in 2023 and all the interesting topics they love to cover.
Thomas Ricker – Deputy International Editor
As soon as Thomas Ricker graduated with a degree in Electrical and Computer Engineering, he landed a job in Silicon Valley right before the dot-com boom. He then moved to New York and London before settling in Amsterdam. Ricker spent years at Engadget and eventually moved to the Verge as senior editor. He now serves as the website's deputy international editor.
Ricker has been around long enough to give you a good and unbiased review of all the latest technology. Whether you're looking to buy the latest smartwatch or the newest TV from your favorite brand, he'll give you his honest opinion. Regarding electronic bikes, Ricker is the man for you, as he's been reviewing the best of them for years now.
You can follow Thomas Ricker here to keep up with his latest reviews.
Dan Seifert – Deputy Editor
When it comes to the latest in tech gadgets, Dan Seifert is your go-to journalist. Besides gadgets, the deputy editor of the Verge specializes in mobile tech and has quite an obsession with computer and camera bags.
If you are looking to buy a new phone and are unsure about your options, or maybe planning on creating a fully smart kitchen and don't know where to start, Dan Seifert has all the answers for you. Besides his deep analysis of all the latest tech gadgets, this tech journalist loves sports and music, and you can check out his portfolio here.
Richard Lai – Editor-in-chief at Engadget Chinese
Richard Lai is the editor-in-chief at Engadget Chinese and senior editor at Engadget. His primary focus is delivering the latest tech news and providing impartial and in-depth gadget reviews from a local perspective. He covers everything from smartphones and smartwatches to robots and all that is fun in tech. 
The Hong Kong native is also fond of cameras and has a good eye for photography. You can follow Lai's interesting interviews, thorough reviews, awesome tech news, and more here.
Mark Sparrow – Senior Contributor at Forbes
With over 30 years of experience, Mark Sparrow is one of the giants in the tech journalism field. Not only that, but he also writes for the world's best-known and leading business website, Forbes. He writes, reviews, and comments on the best consumer technology and innovations; in his judgment, you can trust him. 
Like every other person in the world, Sparrow loves products that make life easier, more creative, and fun, and he makes sure to share the best of the best with you. Follow Sparrow's latest articles and insights here.
Andrew Liszewski – Senior Staff Reporter at Gizmodo Media Group
Andrew Liszewski is the senior staff reporter at Gizmodo Media Group, covering everything from the latest tech toys to the hottest gadgets and smartphones. His in-depth reviews help readers make the right decisions when it comes to the most recent technological creations. 
Liszewski has got the answers if you've been pondering buying the latest earbuds or a new toy for your kids and could use an honest review. Follow this link to keep up with his reviews. 
Desire Athow – Managing Editor at TechRadar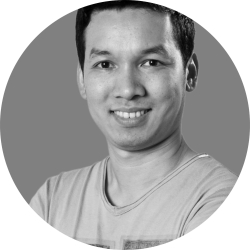 Writing tech columns in a local business magazine in his hometown of Mauritius, hosting a late-night tech radio program, and an eight-year stint at ItProPortal.com helped shape Desire Athow's career. He later brought his four-decade-long experience to TechRadar, where he serves as its managing editor. He's known for his love for everything hardware, everything obscure, and everything related to B2B software.
If you've ever read Athow before, you know he hunts down the best tech deals and is more than happy to share them with his readers. If you are on the hunt for great deals, try following Athow's latest writings here and stay in the know.
Niels Broekhuijsen – Independent Freelance Technology Journalist
Niels Broekhuisjen was and still is an avid gamer. When he came face-to-face with adulthood  — instead of giving up on gaming — he chose to turn his passion into a career. And thankfully so, as he is currently one of the world's most respected freelance technology journalists. You can find his publications in places like Tom's Hardware, Maximum PC, and Electronic Design.
Broekhuijsen is a trusty source for PC and everything related to gaming hardware. You can visit his page here to stay up-to-date with his insights.
Codrut Nistor – Business Owner at Online Digital Craft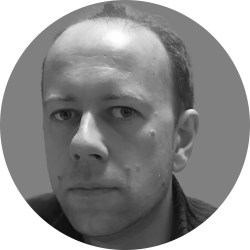 As Codrut Nistor likes to admit, he is a techie, metalhead, gamer, audiophile, and the man to follow for the latest in tech – and someone admittedly crazy about the industry. He is the business owner at Online Digital Craft and a news editor at NotebookCheck. Tablets, flashcards, and external hard drives are just some topics Nistor covers in his writings.
Ben Bowers – Co-Founder and Writer of Gear Patrol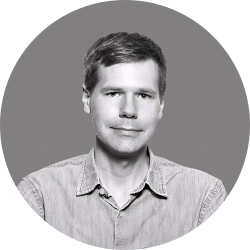 Ben Bowers is one of the founders of Gear Patrol, and he also writes for print and digital publications. Currently residing in New York, he is known for his witty reviews and articles. Not only does Bowers write reviews about products, but he also throws in some life experiences as well, and that makes him one of the most relatable tech journalists out there.
Ben Bowers is the type of tech journalist you'd enjoy following. And you can find his latest publications here.
Ben McKimm – Journalist at Man of Many
Cutting-edge technology, automotive, and fashion are just a few of Ben McKimm's interests. Much to everyone's delight, he chose to put down his thoughts and findings into writing. From reviewing the latest tech innovations to conducting car reviews both on the road and the track, McKimm writes about everything that excites the modern man — as a journalist for Man of Many.
If you're into the latest smartphones as much as you're into racing and sneakers, Ben McKimm is your man, and you can find his most recent pieces here.
These top tech journalists stand out due to their unbridled passion for the industry. Their expertise and experience are valuable commodities every new start-up and every tech fanatic needs. If you ever need to read an honest review about a new gadget or are looking for someone to review your own new gadget, you know who to turn to.
Also, don't forget to check out these top travel writers.