The Indiegogers among you will hear the name Chris Houle, sit up a little straighter, concentrate a little harder, and dream just a little bit bigger. For those of you who haven't heard of him, allow us to introduce Phazon's founder; the crowdfunder who netted $1.8 million with his debut campaign. We caught up with the man himself to see exactly how he did it.
"Well, we didn't just launch online, cross our fingers, and hope for the best; that's for sure." Chris smiled ruefully when we asked how he turned wireless earbuds into this year's hottest startup, "The traction on the first day was down to a lot of hard work behind the scenes."
That crowdfunding 'traction' he's talking about? That's a rather modest way of referring to the $100,000 he and his team raised in the first 24 hours of their campaign. It's an achievement very few have emulated – even high profile campaigns with huge PR budgets struggle to smash six-figures on the first day.
"We didn't waste time on media outreach," Chris says, turning conventional crowdfunding wisdom on its head. "It's time-consuming, and we had other things to do before we launched. Instead, we focused on attracting customers, not the press." It's the sort of advice echoed by entrepreneurs the world over; prioritize your workload, focus on results, and don't be afraid to break the rules.
Generating Interest in the Campaign
So, if you're not relying on journalists and influencers, how do you tell the world about your innovative, wireless earbuds? "You need a beautiful landing page for your product." Chris explains, "It should be simple, with relevant keywords and a strong call to action. This landing page has one goal; to collect emails, as many as you can get. Moreover, landing page software lets you understand visitor demographics quite well, so you know where and how the visitor comes to your site."
"Likes on Facebook, followers on Twitter; it's exciting to see those numbers go up, but in reality it means nothing. The people who were motivated enough to give you their email addresses are far more likely to become customers; these are the users who will convert."
"Of course, only about 5-10% of your email sign-ups will buy your product, so you need a pretty big mailing list." Chris advises, adding almost as an afterthought, "We got 25,000 emails over the space of about 3 or 4 weeks." As easy as that, then.
"We worked hard to get them!" He interjects, "We had a very strong call to action. We didn't list the price or date we'd be launching, but our users knew they would get 50% off the retail price once we did launch. That was a powerful incentive; it was worth their time to sign up."
At this point, you'd be completely justified for thinking Chris is an experienced marketer with years of training behind him. In reality, this was his first foray into promotion. He and his team were learning as they went along. The result? Some innovative tips and tricks you're likely to see a lot more of in the crowdfunding world.
"We knew getting email sign-ups was critical, so we added a referral option. If you referred five friends and they all signed up, you'd get a free charging case, which wasn't a product we mentioned on our landing page. It was a bonus," Chris explains.
"Around 20% of sign-ups referred friends. It doesn't sound like much, but it snowballed. It was one of the reasons why we collected so many email addresses in just a few weeks." In fact, the trick worked so well they used it to combat the classic mid-campaign slump, with backers who referred five friends bagging themselves a free set of earbuds in the process.
But it takes more than a referral scheme and a stunning landing page to get people's attention, and these guys were learning quickly. "If you get it right, Facebook is an incredibly powerful marketing tool. It's cheap, you can target ads with great precision, and it works really well for funneling qualified leads to your landing page. It was the most useful tool we had for driving traffic to our website," He adds.
Targeted Advertising
But what about the strategies that went really well? Chris is happy to share his tips and tricks, "Facebook advertising was amazing, but one key point – you have to do split tests. Don't just assume that people will be interested and click; run the same advert with different headlines, images, and text. Find out which ones work best, put them all together and keep running that ad. Social traction is huge, people see adverts with lots of likes and get curious, which can increase ROI [return on investment] tenfold."
Lookalike Audiences
Another powerful Facebook advertising feature, lookalike audiences are a really useful tool – one that the Phazon team made good use of.
"The lookalike audience uncovers common variables of people who visited your website or signed up into your email list and uses those data to find others who match similar profiles. From there, you can find one million – or 10 million, depending on how accurate you want to be – people who are likely to be interested in your product."
In short? One more fantastic reason to focus on generating email sign-ups, crowdfunders.
Getting Personal
Collecting tens of thousands of email addresses is one thing, but what do you do once you've got them? "Well, you don't just send out one email when you launch," Chris advises. "Three weeks before, we sent a short email to let people know our launch date. With two weeks to go, we sent a link to a video introducing the charging case. In the last week, we sent three emails, telling people about the campaign and new perks."
"The plan was to get potential backers excited about the product, but we didn't want to come across as commercial or impersonal, so we kept our messages short and informal. People need to feel like they're being treated as a friend like they're an important part of the story."
Courting the Press
The team clearly put a huge amount of effort into the campaign before launch, but that doesn't mean they slacked off once the pledges started rolling in.
"That was when we focused on blogs and press coverage." Chris says, "If you have a really innovative product, then you might be able to attract interest from reporters before you launch. Our technology wasn't new, and other wireless earbuds were already on the market. We only had one story to tell, and that was the human interest angle."
"Reporters get approached by hundreds of campaigners every day; they have no reason to think one product will make a better story than another. However, once the campaign launched, we had proof people were interested. That makes a good story."
Again, a bit of an understatement; the Phazon campaign appeared in both Forbes and TechCrunch before it closed. "The TechCrunch coverage actually came from an offline event in Montreal we were invited to pitch at." Chris explains, "And Forbes approached us once we hit the $1million mark. Their story was from a business point of view, it focused on the success of the campaign rather than the product."
It's the kind of media coverage most crowdfunders would cheerfully chop off a limb to achieve, and these guys did it with seemingly little effort. "I wouldn't go that far," Chris disagrees. "Media outreach is a lot of work and I don't advise handling the press stuff yourself. It's time-consuming and you need to establish a relationship with the media. Using a subcontractor is often the best way to generate interest."
Building a Brand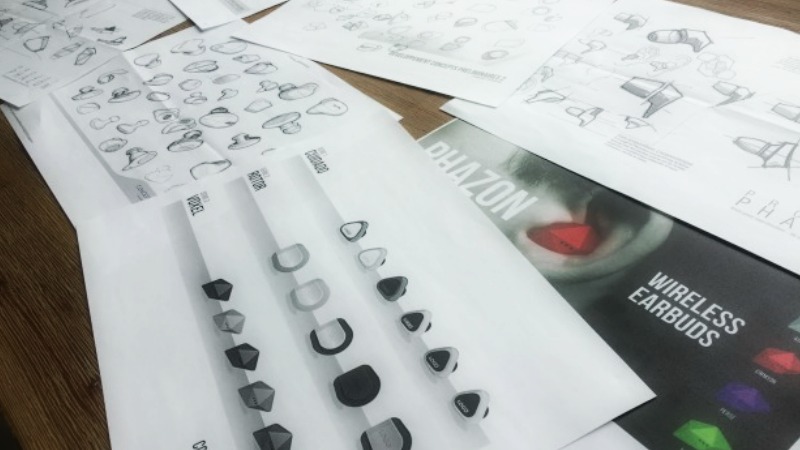 New to marketing they may have been, but a quick glance at their campaign updates shows that the Phazon team nailed brand communications early on. Chirpy, amiable, and engaging, there's a tangible brand personality lurking behind those messages.
"When Apple launch a new product, they make it entertaining." Chris hints at the source of their inspiration, "Customers are an audience, and audiences need to be entertained. We want backers to enjoy reading those emails, to invest in our brand and care about what we're doing."
It's not just the tone they nailed either; the team was pretty hot on every aspect of the branding strategy. "We put so much emphasis on the design of the product that we wanted to reflect it in the design of our campaign. We mirrored the product shape in our Indiegogo page, which made the whole campaign look professional and well thought out."
Creating a Winning Campaign
That, then, must surely be the secret to their incredible success? Their pre-launch strategy certainly gave them the momentum they needed in those first few crucial days, but it was the campaign that ultimately convinced backers they were a safe bet.
"Your campaign page does need to be really well set up." Chris agrees, "You need a good, high-quality crowdfunding video to introduce your product and a website that looks the part."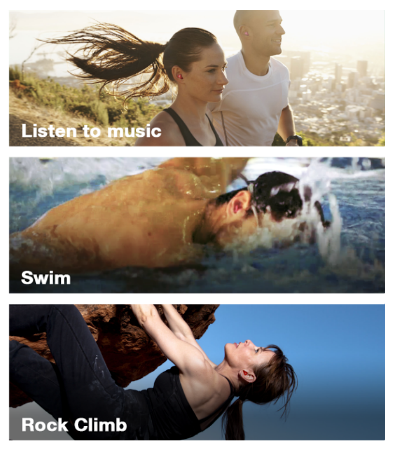 "The product design is also crucial." He adds, "More so now than before. At that time, products only needed to be functional, but now they have to look good as well. Even though you're crowdfunding, you're still competing with other products on the market; your brand has to look professional and trustworthy."
Given what they achieved with their first campaign, would Chris and his team do anything differently next time? "We had very limited resources for Phazon," He emphasizes, "But if we did it again we would put more effort into the media outreach. We'd prepare better as well. Having seen the ROI that email sign-ups generate, I'd definitely put more resources into that as well."
Top Crowdfunding Tips from Chris Houle
Any parting words of wisdom from Indiegogo's Golden Child? "It's really important that founders are involved in the project." Chris advises, "Outsourcing might work, but contractors are unlikely to have your vision and passion for the project. Obviously, you won't have the skills to do everything, like the video, but your input still helps."
"Our first video really sucked." He continues, "In the end, I sat down with the video guy and made suggestions while he edited it. But we got there in the end, our video is great now."
It certainly is! If you want to see what a $2 million crowdfunding video looks like (or nab a pair of super cool wireless headphones before they hit the market), then head on over to Indiegogo, and check out Phazon's InDemand campaign.