How's it going Know-Howers!
We're back again to share with you some cool new things happening within the crowdfunding world of TCF.
We all face that dreaded issue sometimes — hitting the wall. Sometimes you're on a roll, then all of a sudden you hit that month, week, or day that comes with that loss of creativity, insights, and sometimes all-around direction.
This week, we're here to give you that boost that will get you out of that funk with awesome automated mind maps and a new social networking app that will continue to feed you insights on what's happening in today's world.
So grab your phone and your laptop, and get ready to try out some fresh new Know Hows.
---

This week's Know How:

Also Asked:
Generate the perfect mind-map to optimize your keyword strategy

Clubhouse:
Get started with the next big social media platform — Clubhouse!
---
Generate the perfect mind-map to optimize your keyword strategy
Have you ever wondered what kind of questions people are asking around the world? Perhaps people are interested in truffle recipes. Maybe people are curious about specific insights on full-face masks. Whatever the topic may be, AlsoAsked.com is a simple tool that discovers what people are asking around the world.

Let's check it out!
It's very easy. Just type the topic you want to explore, then choose the language, and location.
What happens next? It will bring up all the topic-related questions in the form of a mind-map style keyword tree! And the best part? It can be downloaded right to Excel so that you can use these insights for your research alongside your own data.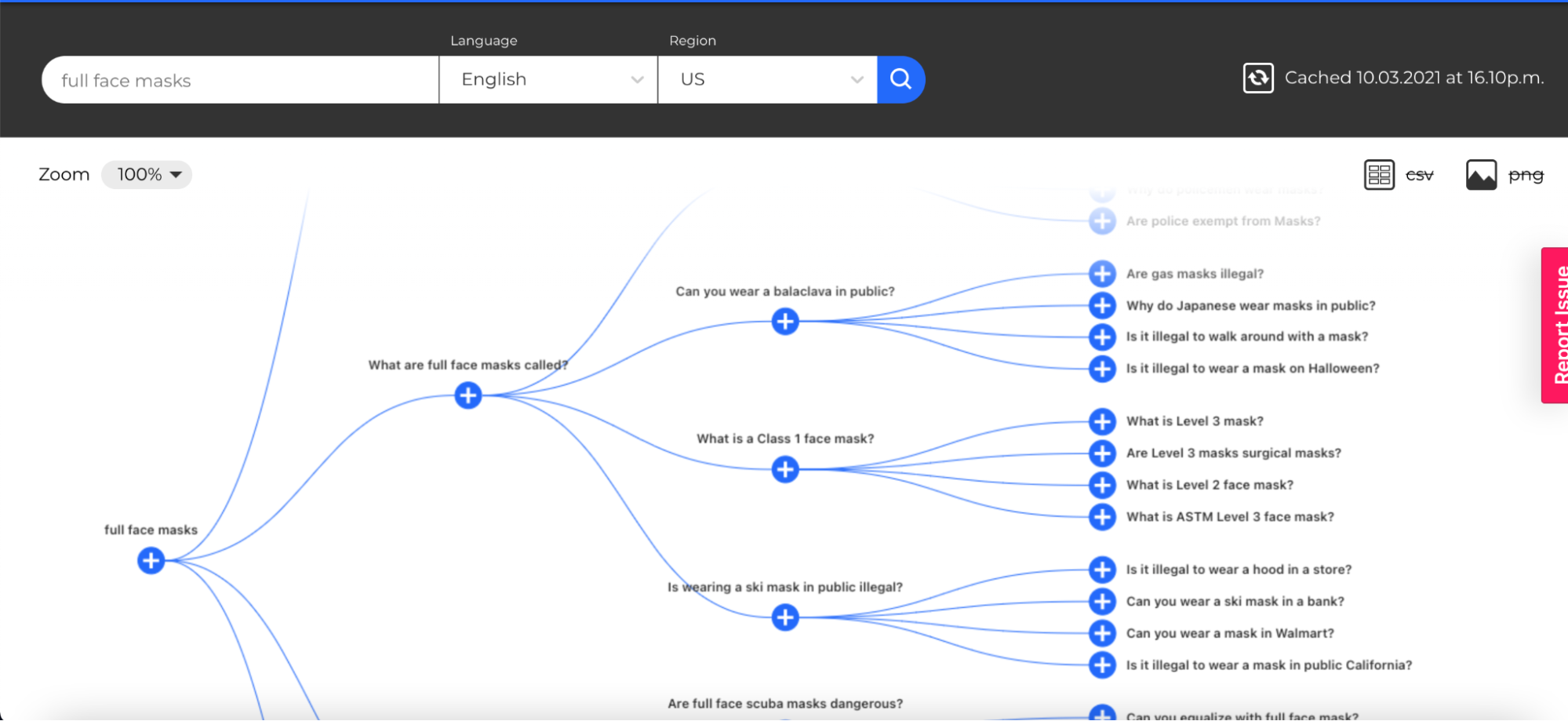 To break it down…

The left side shows the main topic. From that point, it then generates the questions that people have been searching relating to that topic on the Internet. It starts going into details and defining more questions from the previous question. So at the end of the day, it can help to find new ideas, new keywords, and topics, also can help you improve your SEO strategy.
Cool right!?
Let me know what you think in the comments!
---
Get started with the next big social media platform — Clubhouse!
To put it simply… Clubhouse is on fire! I'll be honest… my first impression of it sucked! I questioned the hype quite crucially. Like why would someone *willingly turn their phone into an old-school radio talk show that never shuts up?
Yeah… I think I'll pass…
But here's the thing, last week, I actually spent some time diving in and really exploring it. And you know what… it's really a pretty cool place!
So let me show you how to get started:
Here's the thing… Clubhouse is only for iOS users as you can see below (only having the "App Store" option). So anyone using anything else won't get to check it out.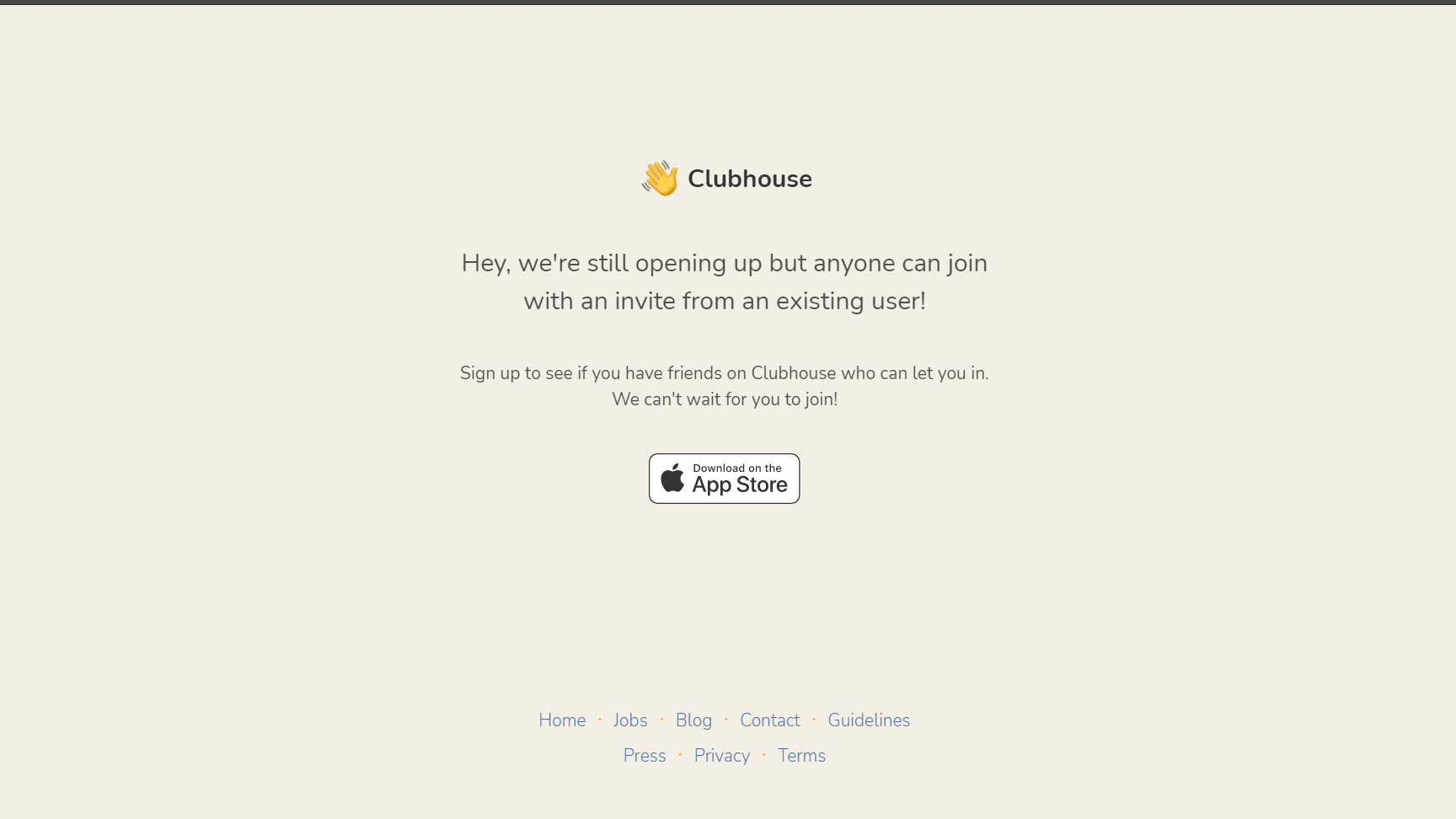 First things first, as you can see above, Clubhouse is invite-only. But here's a workaround to get on it without sparing anyone's invites.

CHECK THIS INVITE WORKAROUND!
Just find a friend who's already using Clubhouse. 
Then, sign up on Clubhouse and reserve your username. 
The other person will get this notification to help you join.
Just ask them to tap on "Let them in," and you will be accepted on Clubhouse without wasting any invites.
Alright, so let's get you signed up:
First, you'll need to get on the app store where you'll see this photo of a guy in a hat… quite the interesting logo. But we'll take it! The next steps are quite self-explanatory.
Once you're in, you'll get a notification of the person who invited you onto the platform! To easily set up your profile, you can link your Twitter account, or just input your info manually.
You can either choose the same username you have on Twitter (which auto-fills in) or choose a new name. Once you lock in your username, you'll then be able to find friends who are also on Clubhouse, as well as follow cool people who are already active within the platform.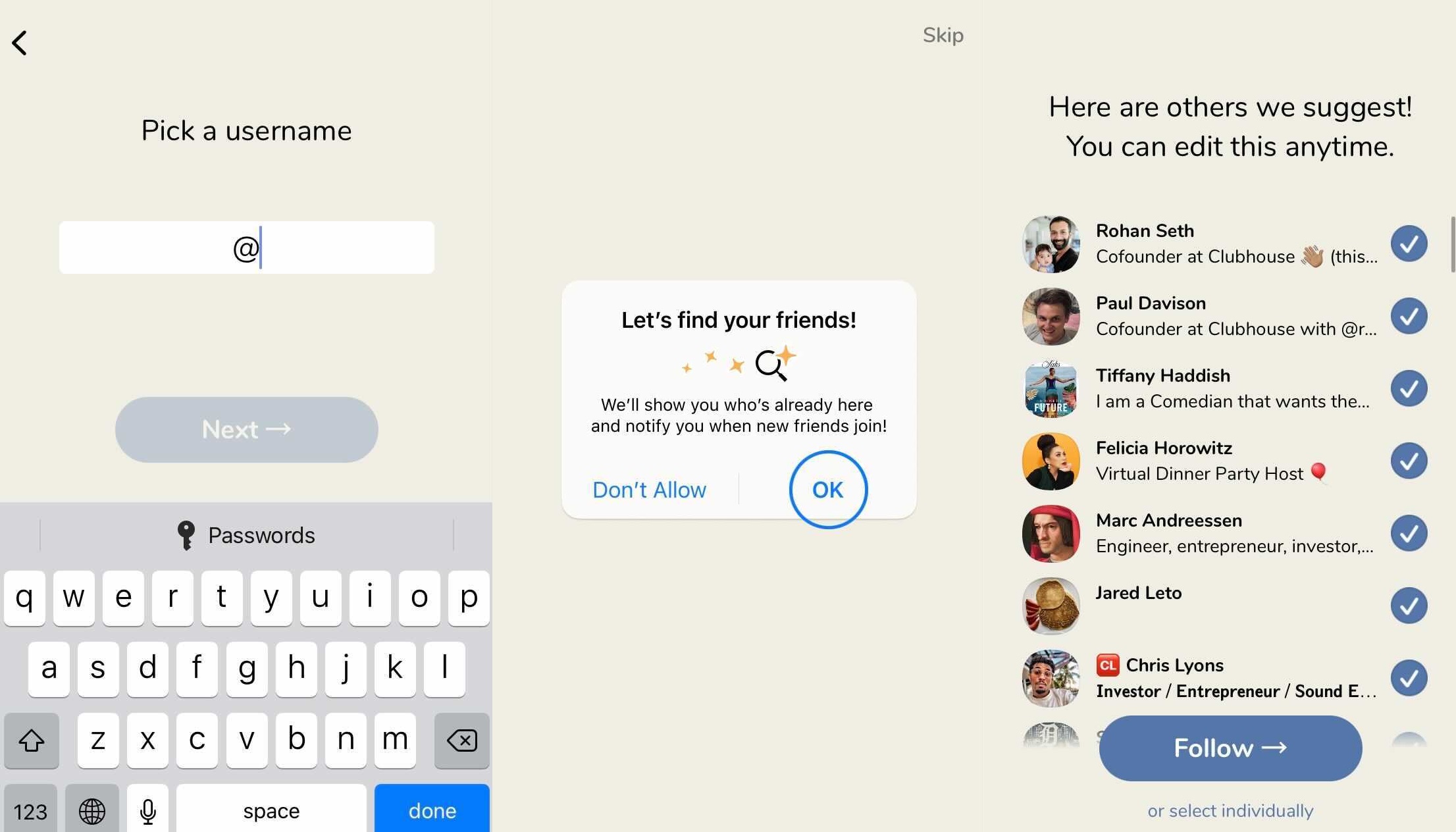 To finalize the process, you can choose to receive notifications every time an interesting chat comes up, or opt-out of those notifications. Once you've cleared that, you're all set!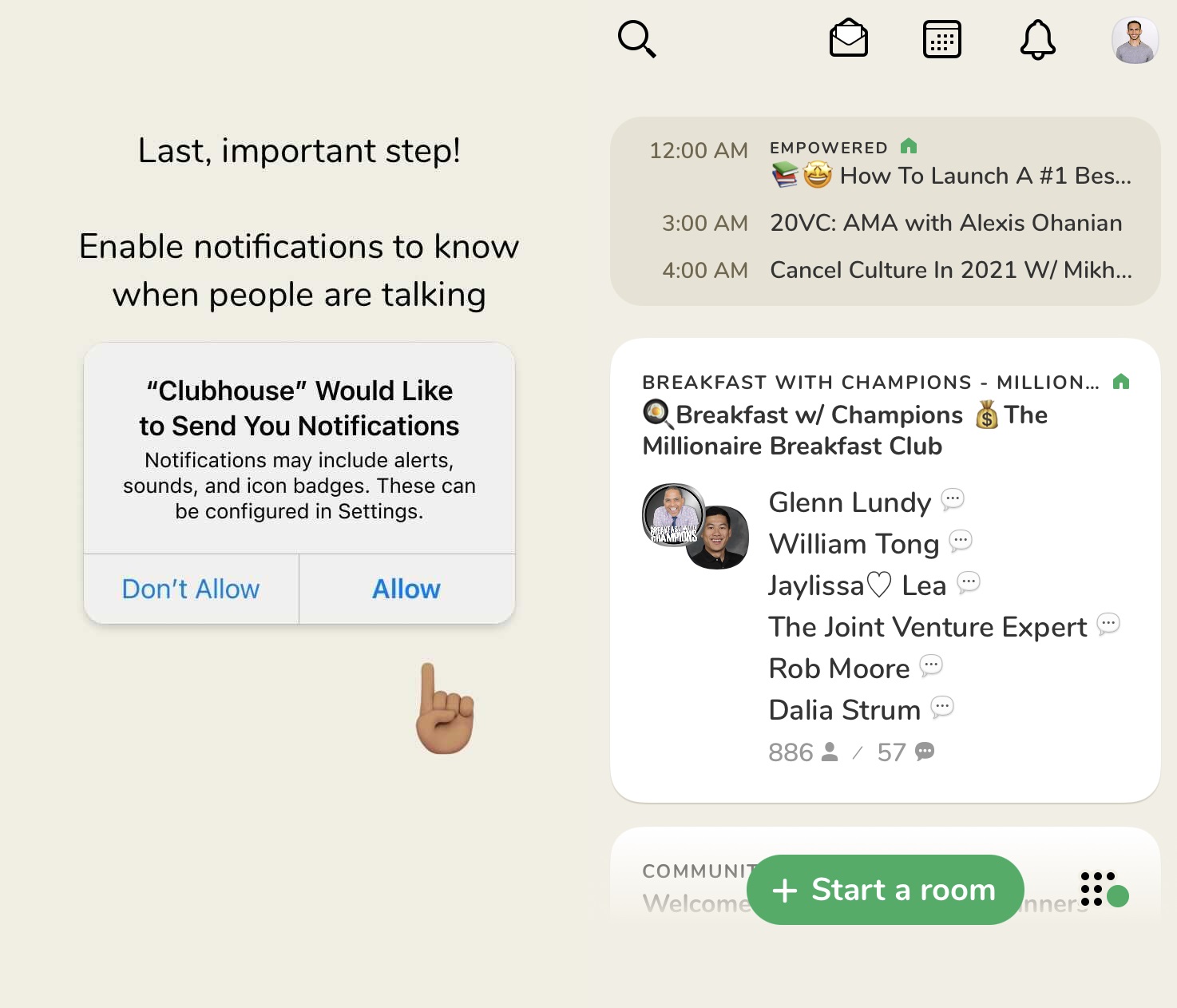 Welcome to your profile!
CLUBHOUSE INSIDER TIPS

Some of you may already have the application. But if you followed the steps above and are just getting started, or are looking for more ways to interact, here are 5 tips that I discovered to help you get more visibility on Clubhouse:
Take advantage of your bio. Make it long and SEO-friendly, embed keywords that people search.
Join rooms as early as possible. The member list is shown in order, so the sooner you join, the further up you'll be. Play your cards right and get organic followers.
Ask (smart) questions. You might get promoted to a moderator, and get noticed!
Send your invites to influencers. Your name will be visible in their profile forever as a nominator.
Start your Rooms. When you start 3 Rooms, you will be able to start a Club and get followers to your Club. 
GET OUT THERE AND GET STARTED!

Find me on Clubhouse -> @narek
I'll be host regular talks, where we can talk about crowdfunding, marketing, and share our collective experience!
P.S. It's getting more crowded with time, so make sure to reserve your unique username. Just like I did. 
---
That's it for today! We have reached the end of this week's Know Hows.
Time to begin your Mind-Mapping and hit up that Clubhouse with some friends to listen-in on interesting conversations. Again, sorry for those non-iOS users.
If you have any questions about any of our Know Hows, feel free to drop a comment below and give a shout-out to our authors this week on their LinkedIn profiles (which we've linked to their names).
You heard it here!
Stay in the know. Hopefully, you now… Know How. "If you know, you know…" Alright, that's enough of that.
Take care! Now get on those tools!
P.S. Don't forget to check out our previous Know How: Outperform your competitors the wise way