It's been a while since weekly Know Hows became an intrinsic part of The Crowdfunding Formula's team culture. Every Monday our team of A-players and growth hackers get together to watch their colleagues and friends unlock the best tools, strategies and hacks in this ever-changing enterprise.
This week we were surprised with ways to use IGTV to promote your brand, beat Facebook's latest detrimental changes to Chatbot Marketing, a new strategy to promote a tech page and the latest cool features of Google Docs.
Read on and pick up the best new insights to drive your digital marketing campaigns!
IGTV Instagram Branded Content Tool
Instagram branded content has just rolled out some tags through which long-form content once published in IGTV will be labeled "Paid Partnership With" and also carry the partner's name.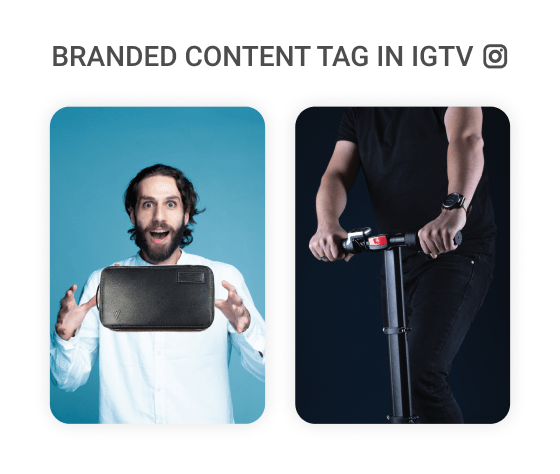 To be able to make use of the Instagram paid partnership label, a user should either have a Businesses or Creator account and meet the predefined eligibility standards.
The Instagram branded content tool is of particular interest for those seeking to work with influencers to promote their products. And it makes influencers far more willing to collaborate, given the vast opportunity it offers to monetize their efforts.
Related: Crowdfunding Social Media Strategy in 7 Steps
To access the Instagram Branded Content Tool:
Click "Advanced Settings" in the menu below "Title & Description" before posting the video.
Tap "Tag a Business Partner'' and search for the business you would like to tag.
To tag them you will need to have your business partner add you as an approved account in their Branded Content settings.
Easy!
And there's more to this Instagram Partnerships than meets the eye.
You already should know how hard it is to link your website on Instagram. The only available place is the Bio section.
But now, IGTV opens up a new location for your website link! And businesses will definitely leverage this unique opportunity for Instagram
Paid Partnerships to drive traffic to their pages.
Forward Button In Messenger
Back on August 15, 2019, Facebook announced its plans to remove the Share Button in Messenger. Well, they eventually did it!
We no longer have that magic button which I built into my ManyChat streams to promote our referral campaigns, allowing hundreds of people to instantly share the word out about the product.
As an alternative, Facebook is advising we make use of the tiny and tricky Forward Button that appears on the right side of images and cards and is barely visible.
You may be wondering what's tricky about it? It doesn't show up with every type of Image-CTA combination.
Once you get into Messenger Bots, one of the first things you'll realize is that there are many different types of messages and combinations.
When a referral link is combined with one of these, for example, the Card type message—the Forward Button will show up only on mobile devices.
So what? Now we have to test every single combination of message type and link?
Yup! I did just that!
And I found out that the best combination which works across all devices is the Single Image + Button type.
To make the Forward Button visible, I usually include an additional arrow aimed at the button to make it super obvious—you know, sometimes people are too lazy to look beyond that catchy image or juicy text.
And this is how it looks like on desktop and mobile:
Yeah, it's sad we don't have the Share Button anymore. But hey, see how neat and tidy your referral campaigns now look!
A Strategy To Promote A Tech Page
By Sona Madoyan
How can you promote a tech page on Instagram and raise brand awareness? This is a question that hundreds of startuppers have in mind. Of course, one of the traditional ways is to run many ads targeted on different audiences.
But I prefer unconventional ways.
And to give you a detailed walkthrough of my strategy, I picked one of our recently-launched projects—Tech I Want. This community-oriented platform showcases the coolest tech products with access to very special discounts for its followers.
What I suggest is to harness the full potential of social media to raise brand awareness of the Tech I Want platform while using ads as a complementary strategy to promote our social presence.
Related: How to Find Social Media Influencers and Reach out to Them
The first milestone in my roadmap is to make our own in-house videos with the Tech I Want logo. This is crucial as tech geeks love sharing tech-related videos with their friends who will, in turn, see our logo and unconsciously be familiarized with the brand.
This will help target tech-savvies directly and have the brand promoted by the trustworthy channel they have been following for a while. The compilation video should be super engaging with fast, mind-blowing scenes and a bold call to action at the end.
Something like "Follow Tech I Want for the coolest tech stuff" to guide viewers through the next stage of the funnel—that is to subscribe to the Tech I Want newsletter.
As a build-up to our brand awareness efforts, we can then move forward by doing cross-promotion with The Crowdfunding Formula's partner tech pages.
In exchange for sharing Tech I Want videos we can either share theirs—if we have a similar number of followers to make the collaboration mutually beneficial—or offer them a small sum of money to post a compilation video.
Actually, why don't you just go ahead and subscribe to it too and get a fresh suite of the newest tech, right in your inbox every Wednesday?
Just an idea.
Compare Documents In Google Docs
By Mary Baboyan
Active users of Google Docs are aware that Google is constantly improving its functionality, adding new features to make your daily workflow more effective and simple. A lot of these, surprisingly, run years behind everyday MS Office features—yet we rejoice every time Google seems to reinvent the wheel!
This time Google added the Compare two Google Docs feature. Comparing 2 docs in Google has never been this quick and easy!
Comparing Google Docs is simple:
Open one of the Google Docs you want to compare
Click on "Tools" in the left upper corner, choose "Compare Documents" from the dropdown menu and then select the second doc
Once the comparing process is finalized, you'll get a new file where you'll see all the differences that the tool managed to detect.
That's it! Using Google Docs to compare documents is that simple.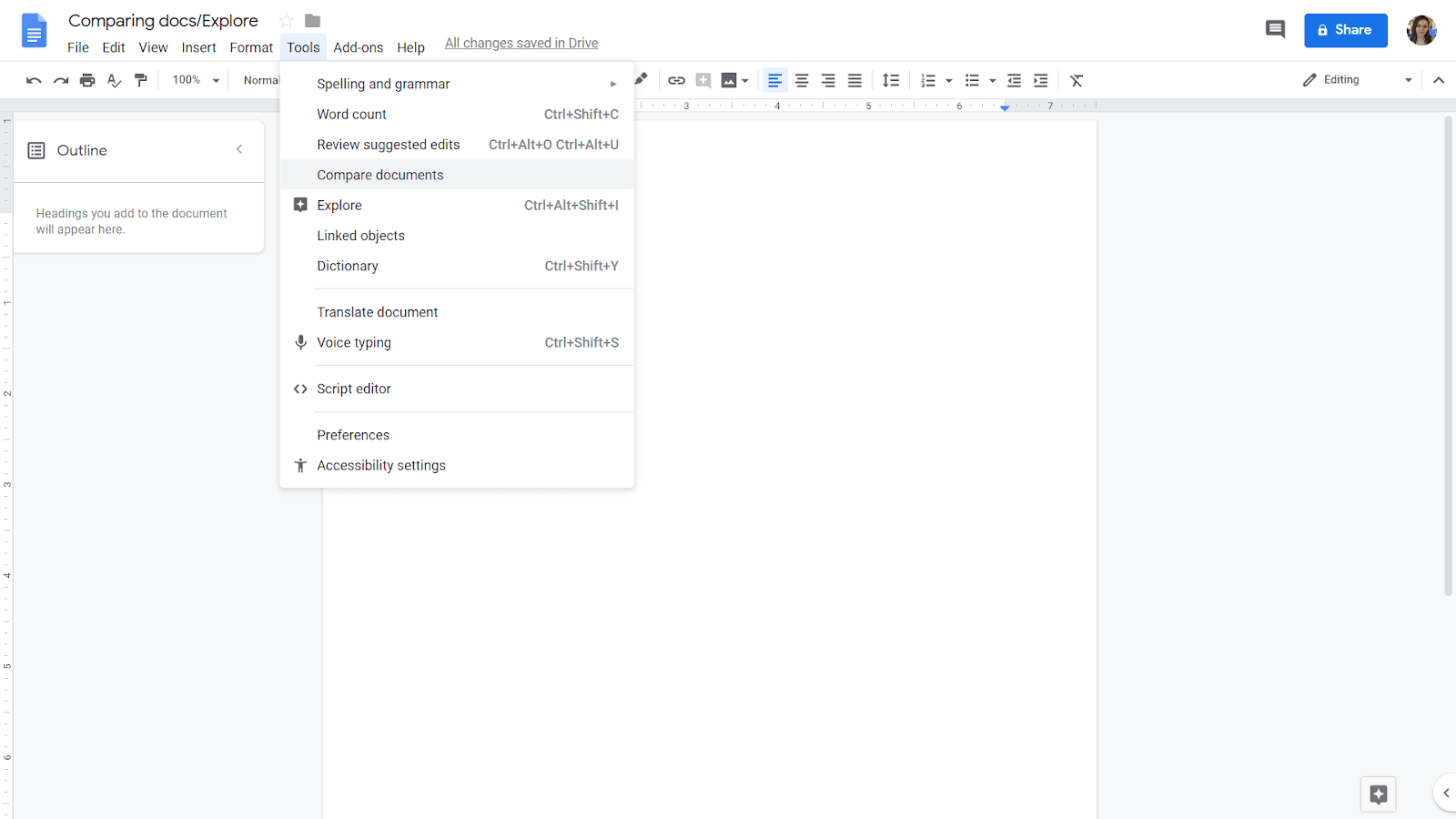 The next Google Doc function that might come quite handy is searching the internet from within the doc—without leaving the tab or browser.
Again, Google makes this easy:
Select "Explore" from the same menu, right-click menu, or press Ctrl+Alt+Shift+I on Windows (Cmd+Alt+Shift+I on Mac)

In the frame that appears on the right, you can select any docs, information, links or images
While links will open in a new window, this tool is especially powerful in terms of image insertion
Just add pics by simply dragging and dropping them. Cool, isn't it?

---
This was the wrap up for this week's Know How toolkit.
Will you be applying these tools and strategies? Maybe you already knew some of them?
Let us know in the comments below.
Stay tuned for our next blog post to give your skillset a real boost with TCF.
And don't forget to check out our latest article Facebook Ad Hacks From FB Text Overlay To Competitors Ads.