When best friends Sarah and Jaime struggled to find a bar to relax in after a hard day at the office, 'Wine Down' was born. Full of local wine and beers, sustainable nibbles and a welcoming atmosphere, their San Francisco bar is set to become a real-life 'Cheers.' And these ladies are working tirelessly to turn that dream into a reality, relying on crowdfunding for business to help create a buzz and a community for a bar that has yet to be built.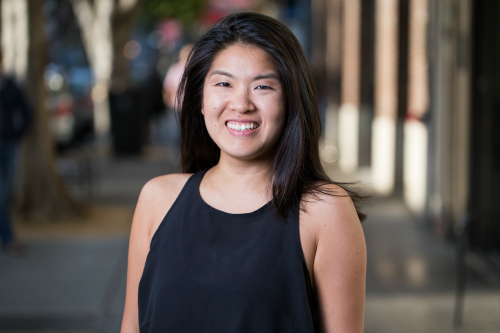 "Crowdfunding isn't our primary method of financing," They explained when we caught up with them. "But it does give people who could not be investors in the company a chance to contribute. That's why we did it, to give our community an opportunity to get involved."
The benefit of a crowdfunding community is something all of our campaigners have experienced to one extent or another. Although Wine Down, with its local audience and community focus, has more to gain than most. "The community is important. We want Wine Down to be a place people come back to again and again. Somewhere to celebrate your good days and recover from the bad."
And for that, you need a following. "Our bar isn't built yet," Sarah explains. "So we didn't start the campaign with a huge social media following, but we did have a really strong launch team. They all knew about the campaign before the launch, and the minute we hit the button they were there ready to share the campaign, spreading the word via social media, letters and even their own videos."
It's a support network that has helped catapult them to success. Wine Down has already exceeded its initial funding target and it still has another three days to go. So what was the secret to their success? "Direct emails," Jaime replies. "For us, they were the most effective way to create interest and drive contributions. Our story was also picked up by some local news outlets, so that helped get our message out to a wider audience, which was our initial goal."
The monetary advantages of crowdfunding for business might not be a huge element of this campaign, but it was still a valuable tool.
"We're opening Wine Down because we love connecting with people and creating a sense of community — and our crowdfunding campaign allowed us to do just that. We have been able to engage people who knew about Wine Down and wanted to get more involved. Crowdfunding also provides a great outlet to get our name out there and get people excited about Wine Down."
So a community focus was the most important element of their campaign? "Yes and no." This enterprising duo smile, "We've been working on this project for two years. We're close to launching now, and crowdfunding for business has given us a real boost. Each time someone contributes to the campaign, it's not just about the money, they're saying they believe in you, your project, and they want to help make this dream a reality — it's so meaningful, and each day of the campaign we've been filled with gratitude."
You've only got a few days left to get in on the ground floor so, if you want to be a part of San Francisco history and help this entrepreneurial team achieve their dreams, then get on over to their Indiegogo campaign page and show your support for their business.