In a world of ebooks and iPads, it can feel as though the essence of our favorite books got lost in translation. But did the disconnect happen long before that? Would you see the much-loved Winnie the Pooh in A.A. Milne's original manuscript? Could you recognize Alice and her adventures down the rabbit hole if they were written in Lewis Carroll's own hand? Well, thanks to a surprise find and a successful crowdfunding campaign, you're about to find out.
While researching another project in 2013, Steven Burke happened upon an exciting find – the Alice in Wonderland manuscript. "It was beautiful," He says, "the tiny little handwriting, illustrations that were oddly familiar despite the fact that I had never seen them before. It was amazing!"
It didn't take Steve long to realize that Carroll's original vision of the well-known story, 'Alice's Adventures Underground" simply wasn't available to the public.
"This year is the 150th anniversary of the book's first launch," Steve explains. "So there are plays in London, countless makeovers of the original publication available, and the first book is on display in New York, but this version of the story just isn't out there." Keen to give the entire world a chance to enjoy Alice's timeless adventures exactly as Carroll had written them, Steve embarked on a new project.
"We wanted to create our own reproduction. Something true to the initial vision, with the original artwork intact and every word printed exactly as the author wrote it. If one page was crooked on the original, we wanted it printed that way. And we weren't interested in offshore reproductions by the cheapest bidder, either."
So Steve and his team launched an AUD$20,000 crowdfunding campaign that would allow them to create the first run of their publication in their native Australia. Offering backers ebooks and premium printed copies that perfectly replicated Carroll's original vision, the team quickly smashed their goals, more than tripling their initial funding request and hitting their stretch goal of AUD$60,000 with 19 days still on the crowdfunding clock.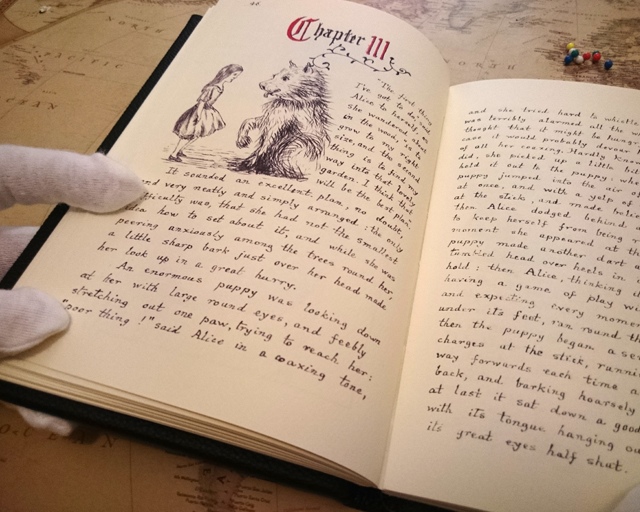 So what's the secret to their success, beyond an idea for one of the hottest Christmas gifts in town? "It happened slowly." Steve is keen to emphasize. "I took my time, learned how to use Kickstarter. I built a website and two social media accounts. At first, it felt like I was talking to myself, but as people started to show interest in the project, and it built momentum, all that work really paid off.
By the time we finally launched our campaign, we had built a buzz around the product, had two copies printed as examples, and our supply chain ready to go. I think that made the difference." It's a sentiment many of our most successful campaigners would agree with; when it comes to crowdfunding success, preparation is key.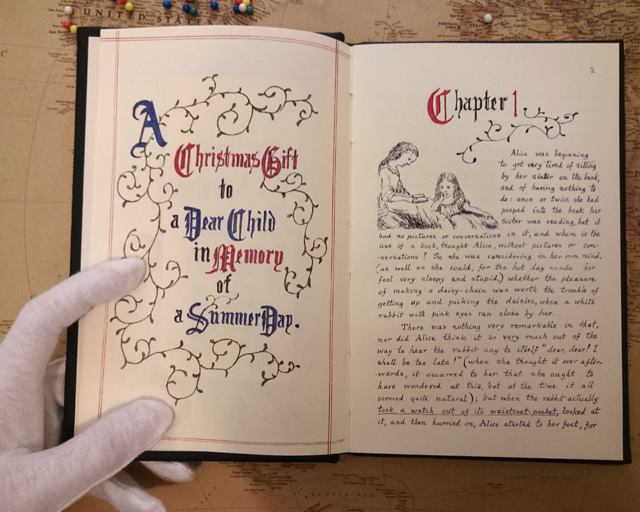 "Crowdfunding has given us an engaged community," Steve explains when asked about the benefits of using crowdfunding for a project like this. "It's social, and it gave us complete control of our project. We are just two ordinary people; we don't want companies and investors dictating what we do. Crowdfunding offered us complete freedom — and more financial support than we could have hoped for."
If you love this idea as much as we do (or you know a bookworm who will) then fear not, it's not too late to get your hands on a copy of Lewis Carroll's handwritten version of Alice in Wonderland. Get on over to Steve's crowdfunding page and keep your eyes posted for more amazing literary reproductions in the future!