Following the massive 50% drop in advertising rates, YouTube has been actively seeking ways to pump up more ad revenue.
And they seemed to have found the solution ― increase their ad inventory!
Starting in late July, YouTube will start placing mid-roll ads in videos longer than 8 minutes. Previously, this ad placement was available to videos of over 10 minutes only. 
By lowering the time threshold, YouTube also aims to offer more monetization opportunities to its creators to compensate for the dwindling revenue caused by the dropped ad rate. 
To us marketers, this update also packs a massive potential to double down on YouTube advertising.
And to fast-tune our targeting, we now have Google's intelligence right at our fingertips. 
Besides learning about a Google-powered data tool to discover your best-fit audience on YouTube, discover a piece of handy software to make interactive videos to spark engagement. Discover a genius workaround to automate the countdown ads on Facebook, learn where the top 1% of Shopify ads are, along with some other eye-opening tips and tactics in this week's Know How. 
Facebook Ads:  Automate Countdown FB Ads On The Last Days Of The Campaign
Video creation: Get Authentic Feedback With Interactive Videos
Facebook Ads: Discover The Best Facebook Ads In Your Niche
YouTube Ads: Build Your Customer Avatar with Think With Google
Ready to upskill? 
Let's jump right in! 
Automate Countdown FB Ads On The Last Days Of The Campaign
The last days of a campaign are critical as this is when you can really tap into your prospects' sense of scarcity and scale your advertising efforts paired with some heavy retargeting. 
On these days, we tend to create special ad banners to highlight the remaining days or hours signaled through an eye-catchy countdown icon. 
Much like these two ads we created for one of our campaigns ― Egret.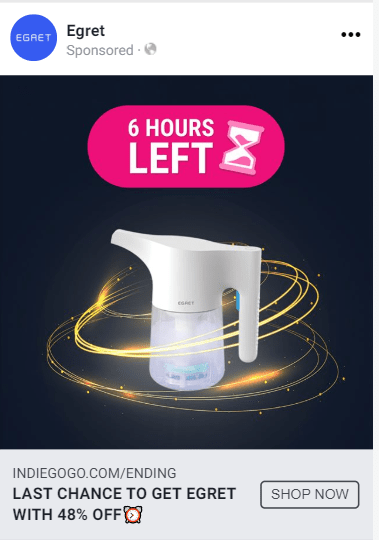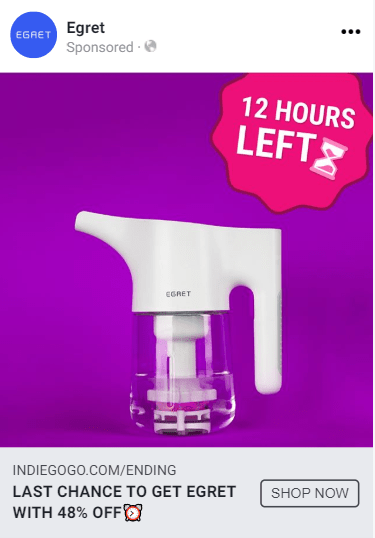 Typically, advertisers launch separate Facebook ad campaigns or make changes to existing ads to keep the countdown fresh. But these intermittent edits tend to hurt the ad performance and force ads back into the Review phase. 
Besides, it's just a laborious routine. 
Turning off an ad campaign every three or six hours to only create a new one consumes a lot of your time, let alone the wasted hours (and potential revenue!) while stuck in Review.  
And the worst of them all ― you never know when you'll get the green light to move on.
After weeks of tests, I eventually came up with a smart workaround to overcome these challenges. 
First, create one campaign and include all your ads under a single ad set. 
This is exactly how it will appear in your Ads Manager.     
We'll use the Facebook Ads manager rules to state the start and end times for each ad in the ad level. And here comes the trick! 
In our example, the first ad to turn on  is the "24 hours left" ad which will be active for 12 hours. At this time, the "12 hours left" ad is turned on for 6 hours. Once this ad is stopped, the "6 hours left" ad is turned on.   
Did you catch the pattern? 
The rest of the ads will follow the same logic. Once it's set up, the Ads Manager's automation will take care of this synchronized flow.  
Sounds exciting, doesn't it? Now let's see how it translates into your dashboard.  

To set two rules for each ad:
Navigate to the ad level
Choose the ad you want to create a rule for
Go to "More"
And hit "Create a New Rule"
Your first rule should be the "Turn on ad" where you need to state a "Condition". In our case, it's time. 
Choose "Current Time" and enter the date and time you want your ad to be turned on.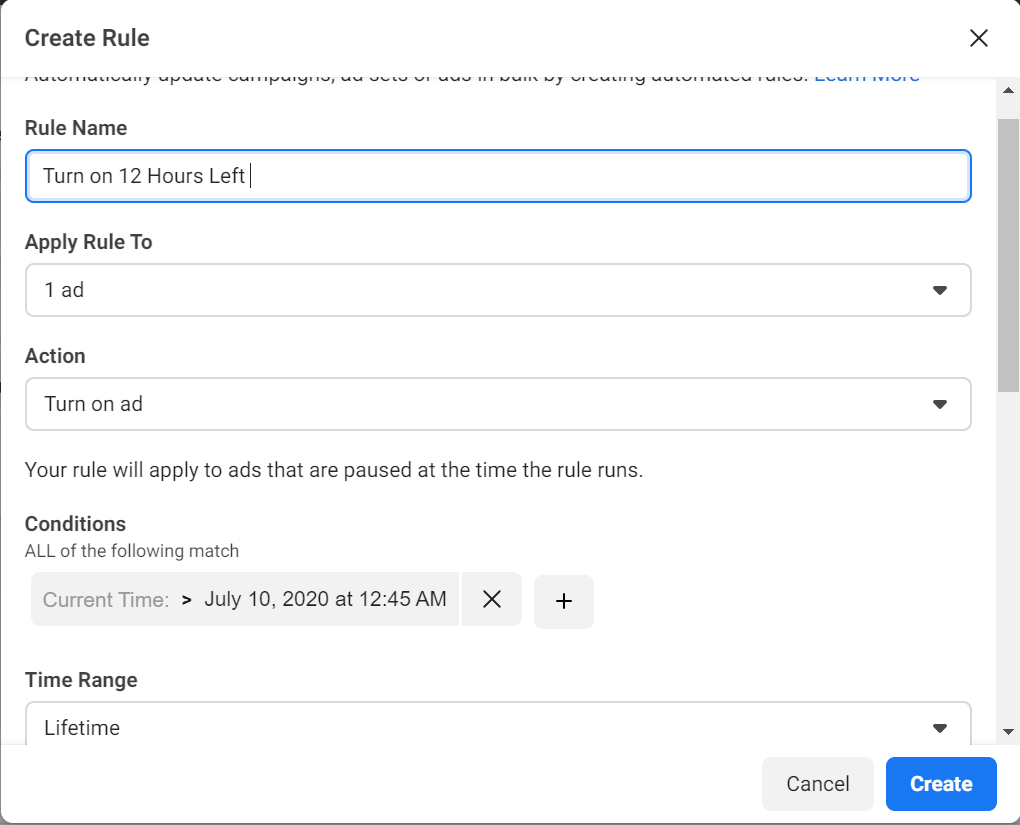 Do this for the turn-off time too. Then replicate this brief set of actions across the rest of your countdown ads in your ad set. 
And you've just created a seamless automation flow to reap last-minute sales.
Get Authentic Feedback With Interactive Videos
Mari Smith once said, "Content is the King, but Engagement is the Queen and the lady rules the house." 
A single sentence that captures the essence of the entire world of modern marketing. 
Because no matter how creative, dynamic, or informative your marketing content is if it doesn't spark engagement, it's just as good as dead. 
Great marketing is a two-way street. There are seasoned creators paving the way up with engaging content and prospects, ready to leave their two cents, upon picking it up. 
Interestingly enough, this engaging quality has been mainly attributed to written content. And while the precise wording still plays a prime role, lately we've watched it diffuse into visuals too. 
Interactive videos are the last word in digital marketing. Unlike traditional videos, they engage with consumers through polls and quizzes to instantly discover their pain points and inspire authentic feedback on the spot.  
What's more, interactive videos also lead to a massive 25% increase in sales ― the reason why they are so popular from newbie startups to big brands. 
You may think you need to master coding to make an interactive video. But this week, I discovered a piece of simple software to make one in just a matter of minutes.
Excellently simply, Vizia lets you embed multiple choice quizzes, polls, and short answers to engage with your audience and find out whether the video conveys all you've wanted it to.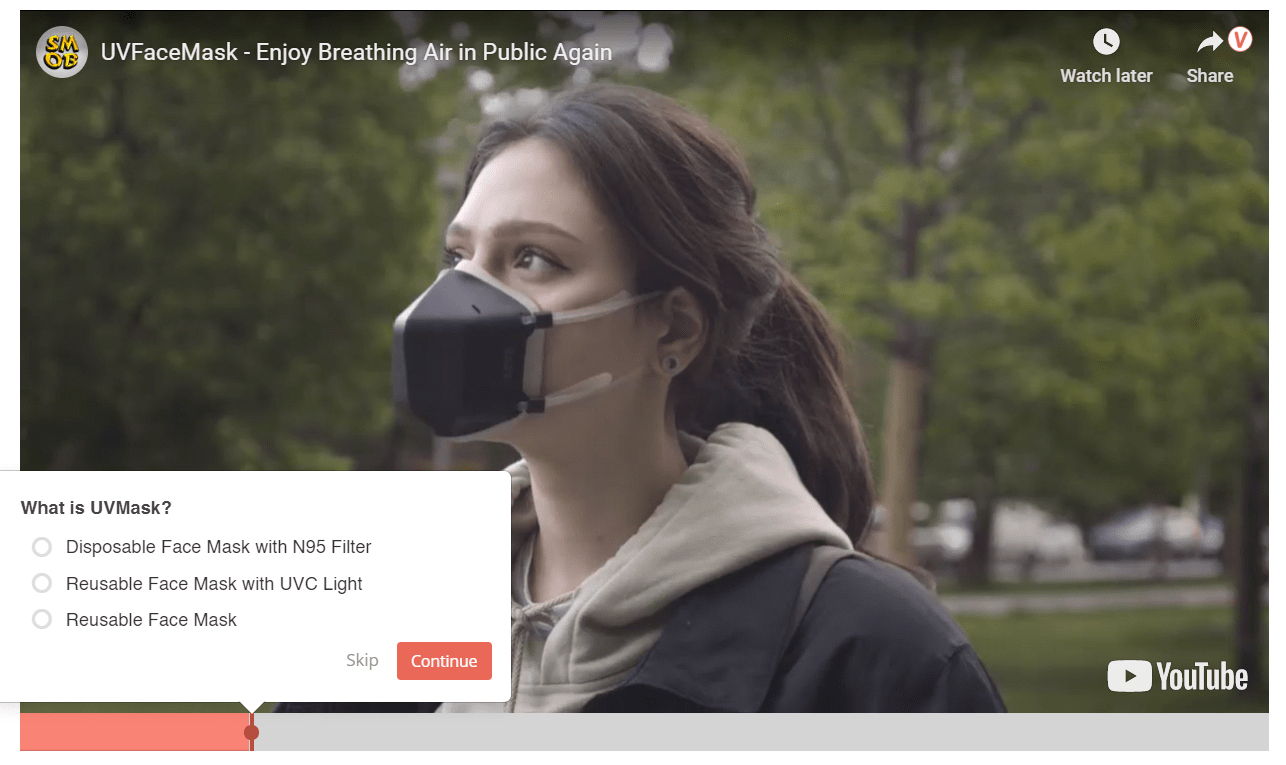 To start off, copy the URL of your video from YouTube on Wistia, paste it into Vizia, and click "Continue".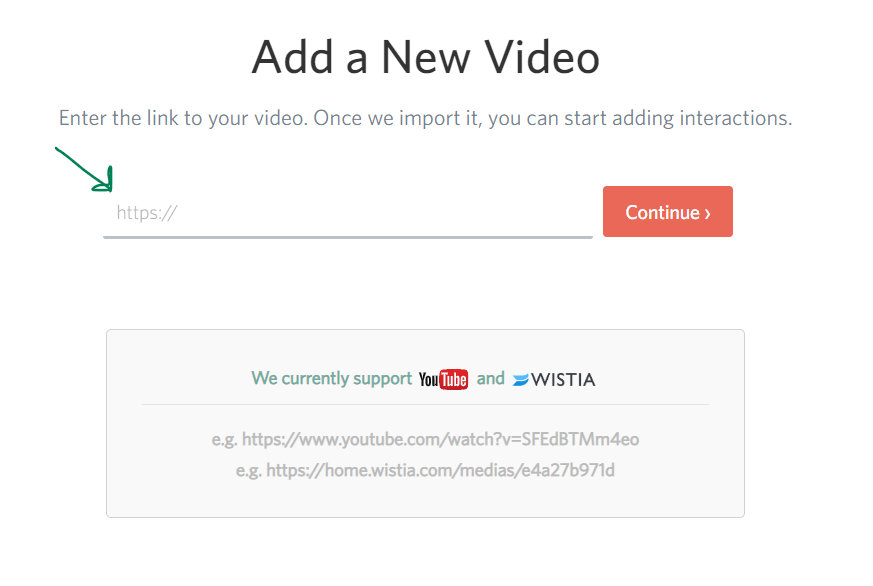 You will automatically be redirected to the design page. Stick around for 3-4 minutes for the video to be loaded, and start building your first poll. 
The interface is very user-friendly to navigate.  
Give your video a title and click on where you'd like to add an interactive poll or a quiz.  
Once you're done, copy the little code snippet in your site HTML to embed the video on your webpage or use the  link to post it onto your social media. 
And you're done! Easy. Fast. And far more effective.
Discover The Best Facebook Ads In Your Niche
If you're searching for some fresh ideas to spice up your ads, looking through some of the best ads is the way to go. 
Unicorn Ads is home to the most striking ads from Shopify stores, all filtered by their Alexa rank. 
With the polished menu of product categories, navigating through this giant inventory is a breeze. Just select one to surface the most iconic brands in your niche.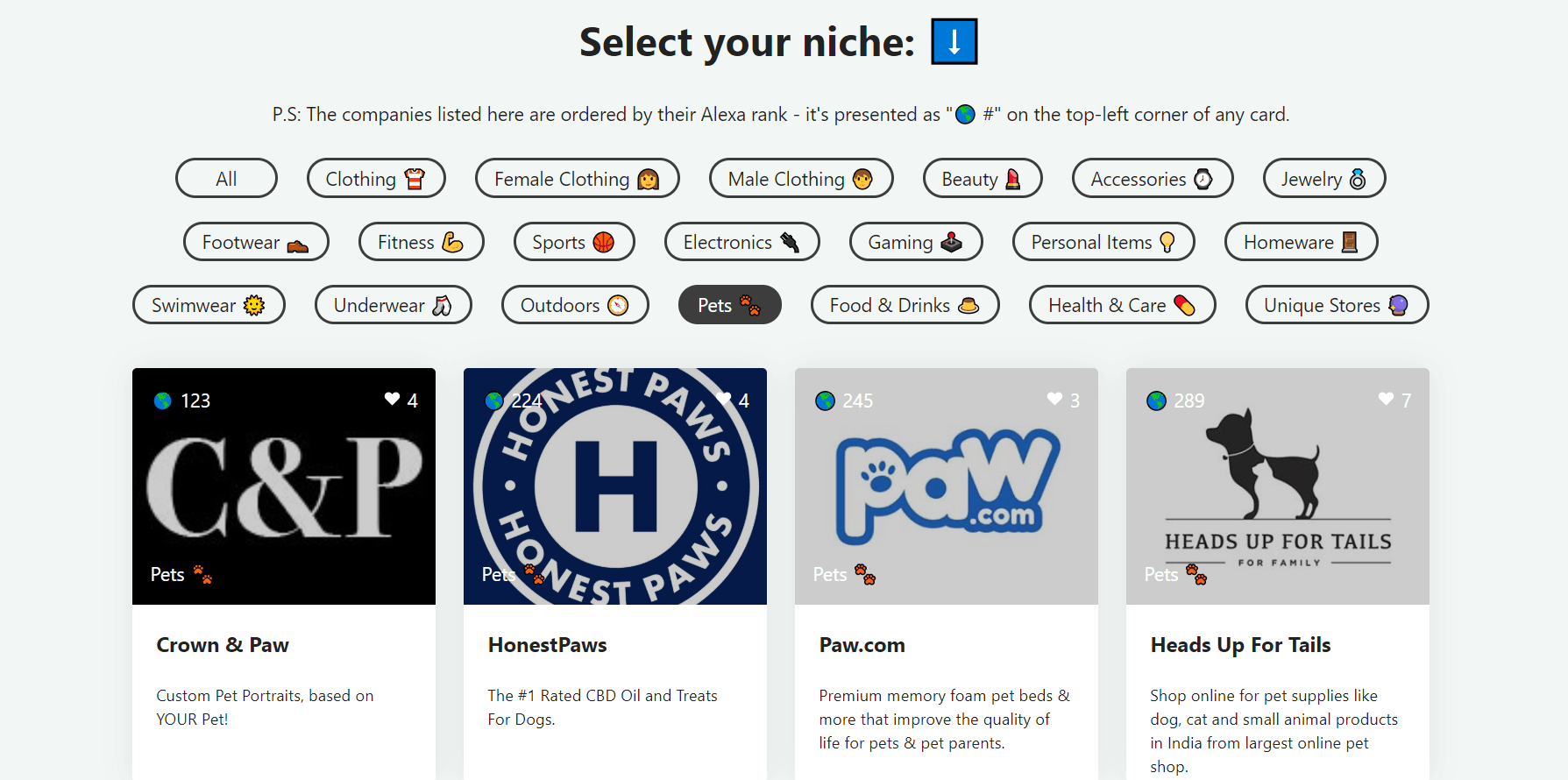 Upon clicking on a brand logo, you'll be redirected to the Facebook Ad Library of the page.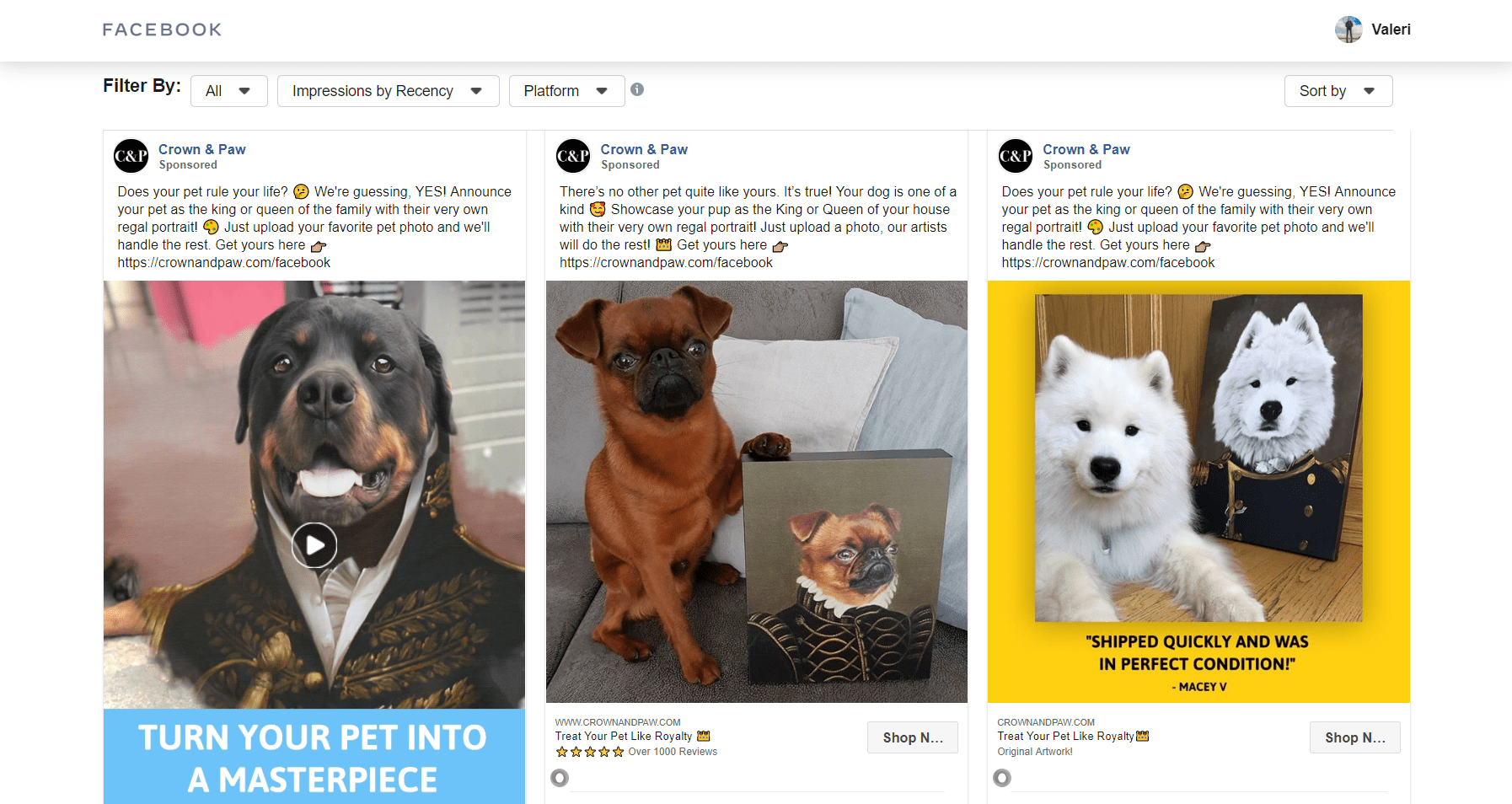 The list is updated every week adding new stores that started running ads and eliminating those that have stopped. 
What's more, you can also help other advertisers find the best ads by upvoting your favorite brands. 
Build Your Customer Avatar With Think With Google
Creating a buying persona that embodies your real customer can be challenging. It starts from competitive analysis to find out who your competitors' customers are, which region they reside in, what interests and lifestyles they have. 
This week, I stumbled upon a robust audience intelligence tool designed by Google to create a customer avatar who best mimics your actual customers. 
If you haven't yet used Think With Google in your daily work, it's a suite of top-notch digital marketing tools developed by Google and powered by Google data ― as its name hints. 
We'll use the "Find My Audience" tool. 
To access it, first: 
Head to this URL.   
Then select the type of audience you're most interested in. Depending on their tendency to purchase, Google classifies your audience in two distinct categories  ― affinity and in-market. 
Affinity audiences are generally interested in your product category while in-market audiences are actively searching with high purchase intent. 
Afterward, select your product niche ― we'll choose "Consumer Electronics" ― and hit "Start Now".   
Here you'll find the product categories that your audience is likely to shop from. 
People interested in consumer electronics are mostly purchasing audio equipment, batteries, and cameras. 
Upon a mere click on any of these products ― we'll click on "Audio" ― you will discover more interesting insights.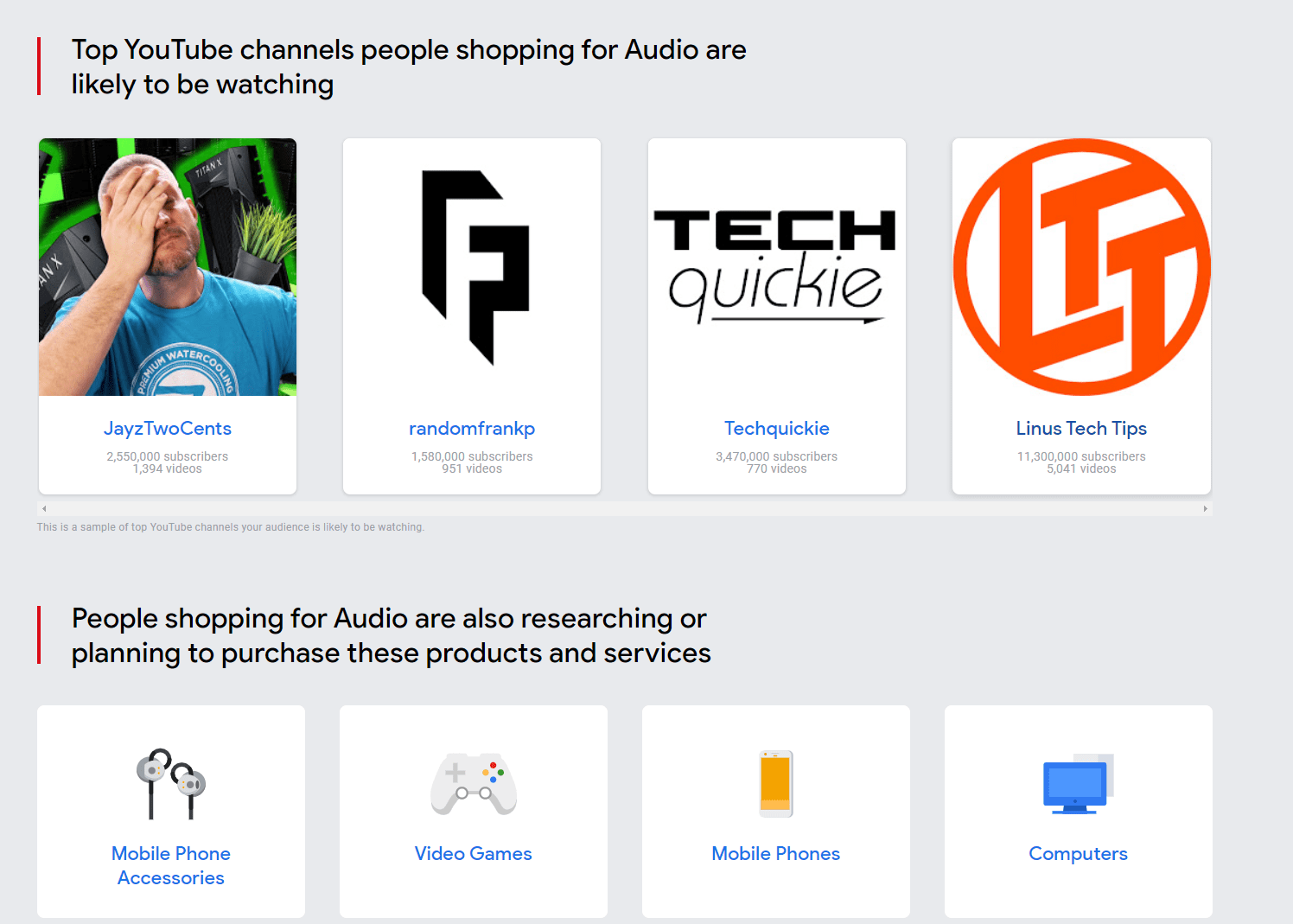 The most useful of these is your YouTube advertising is the YouTube channels' info where you can see the top 4 YouTube channels people interested in Audio tend to watch. 
Moving on! 
When you already have your landing page, Google has cooked up another tool for you to analyze your market.

All you have to do is to insert your landing page URL and you will be presented with helpful interests to fast-tune your ad targeting.  
As my product was an SSD device,  Google suggested testing audiences who've shown interest in memory card readers, flash, and other similar devices. 
Once you've confirmed it, it's time to hone your location targeting.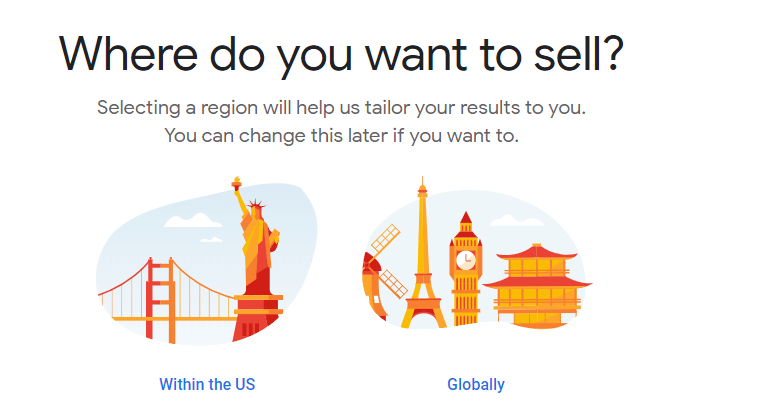 If you are looking to reach your audience within the US, you'll see your top 3 target states. 
While global targeting will show you the top 3 countries. 
Still not enough? How about topping it up with some freshly-baked shopping insights? 
It's home to some really fine-grained data! 
Let's say your product is in the electronics category. 
Google will display the top brands that are currently trending (or within the time range specified in the left navigation bar). It can even show you what states electronics products enjoy the most popularity and how the dynamics shift based on the shopping season.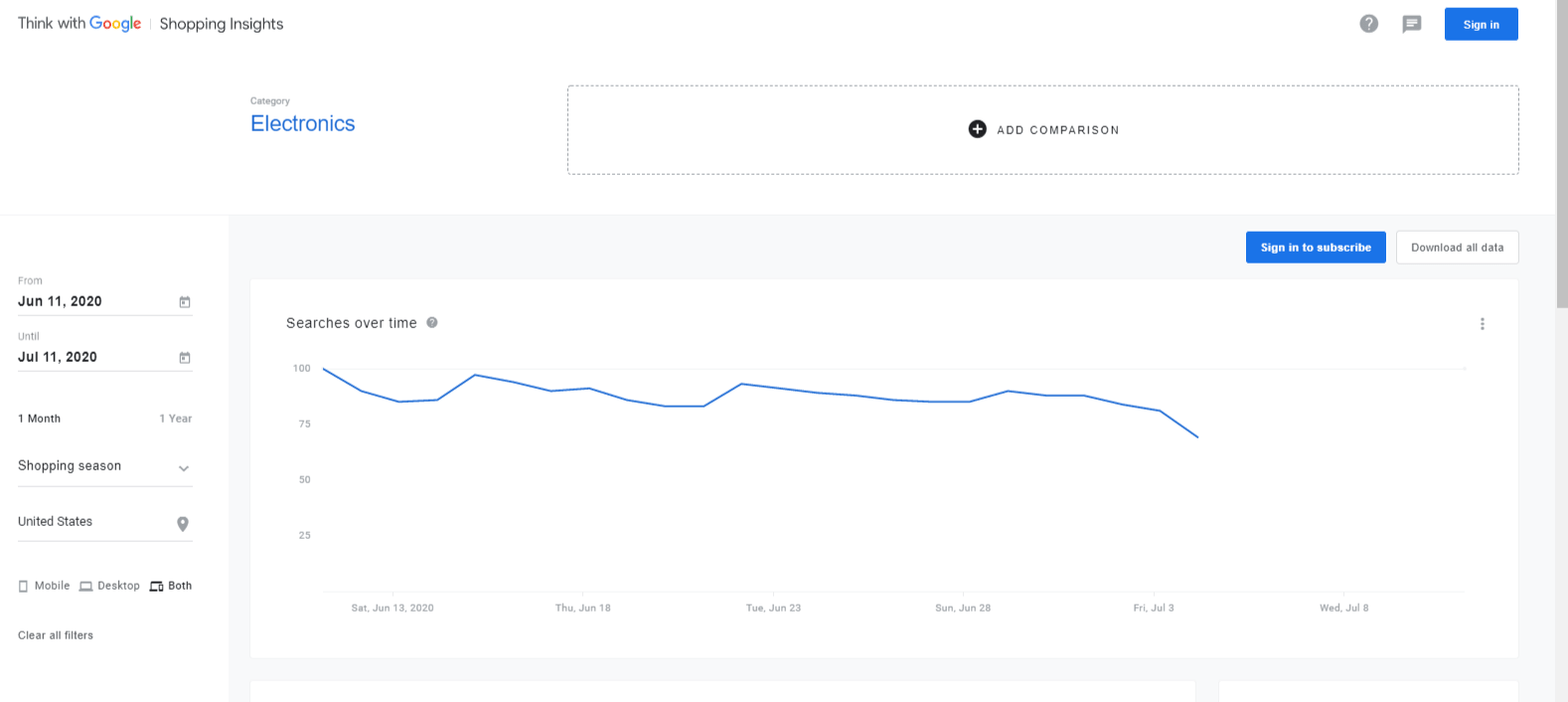 The only pitfall of this tool, however, is that all data is narrowed down to the US alone. So you're targeting other countries, this may not give you many insights.
———-
This much for this week, folks!
Which of this week's strategies and tools was your favorite? Automated countdown ads were definitely a game-changer for me.
Keep your eyes peeled for our next Know-How blog post to not miss another wonderful bundle of the coolest marketing tools and tactics.
Lastly, don't forget to check out our recent article on how our quarantined team of 80 crossed the seemingly unbelievable $1.5M mark within the final hours of the Pico campaign.
I'll see you in a week!