If you're thinking about Kickstarter funding (or any kind of startup financing for that matter), then you've probably got a fair bit of experience pitching your idea. For the moment, that might involve animated discussions over the dinner table, but it won't be long until it includes nerve-wracking presentations to investors. Then, you're going to want to make a great first impression.
Which is where our newest success story comes in. The brainchild of Noemie Alliel, WeKast is a nifty little device that makes presenting a slide deck, lecture, photos (and just about anything else you can think of) effortless.
"It is a pocket-sized professional presentation solution you can count on." Noemie explains, "A super-fast, incredibly-easy, wireless device to enable you to broadcast your presentation from your phone to any screen nearby. Simply plug the WeKast into any HDMI or VGA, open the presentation on your phone, and you're ready to go."
That's a pretty clever idea, right? Here at the Crowdfunding Formula, we can't believe it hasn't been invented before now – and apparently, we're not the only ones. "Our backers were really impressed by the product," Noemie says, "We got a lot of feedback, and some backers requested more features, which was fantastic. These comments and suggestions have helped us to really identify who our customers are, what they need, and how we can provide that. We're planning on sending out a survey to our backers once they have their WeKasts, so we'll get lots more information and insights in the future as well."
Market research is one of the major advantages of crowdfunding, but it isn't the only one. Many of our campaigners run their campaigns alongside social media promotions, using both platforms to increase awareness of the product and campaign. Noemie and her team took a different approach, "Social media wasn't that important for us. We tried to share the Kickstarter link as often as possible on Facebook and Twitter. I'm sure some people probably discovered us that way, but the impact was minimal."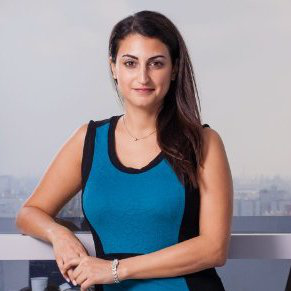 But a lack of social media traffic didn't hurt their cause, far from it. The WeKast team closed their campaign at $61,000 – $11,000 over their pledge goal. That might have been the end of their Kickstarter funding journey, but Indiegogo's InDemand platform means they're still collection pre-orders. "WeKast will be on the market by January 2017," Noemie assures us, "But when the campaign closed, there was still such interest that we decided to move it to InDemand, so backers can still pre-order a WeKast until they go on sale January."
Generating enough interest to warrant extending a campaign is an incredible achievement, and proves just what a great product WeKast is – and how phenomenal the team behind it must be. "Absolutely. The WeKast team was crucial to the success of the campaign." Noemie agrees, "We also sought advice from successful crowdfunders, and focused on producing attractive content and videos. That's one of my biggest tips for others looking to try out crowdfunding; create a story, a great video, relevant testimonials, and 3D animations. You need to capture your backers' imaginations."
So, are we likely to see this innovative lot looking for Kickstarter funding again anytime soon? "We have no crowdfunding plans for the future. We have our hands full launching our business, fulfilling orders, and accepting pre-orders on Indiegogo!"
Which reminds us, get on over to Indiegogo if you want to get your hands on the fabulous WeKast before they hit the shelves in January.