In Part 1 of this know-how series, we focused on intra-office challenges and the idea of Know-how meetings. Part 2 is all about the organizational part of it, with a detailed focus on planning and building trust amongst our … and hopefully your team.
As mentioned, know-how meetings specifically address our team's unique challenges and desire to stay competitive AND are used as a catalyst for discussions and idea validation.
To ensure our meetings are a full-fledged success fueled by the industry's latest innovations and strategies, we have simple rules to follow, which eventually bring countless benefits to our office environment.
Without further ado, we are showing the juicy details and some pro tips, which can be replicated in your venue and thus help you experience explosive team-building endeavor… aka growth.
To ensure the Know-how meetings are effective – it's essential to plan it beforehand – otherwise, it can turn into an offsite meeting.
The Architect of the meeting
We have one person – who else than the head of our PR department – Mary who took the role to organize Know-hows. With our growing team and so many moving parts – it is almost impossible for one individual to take full responsibility for the entire planning. But, here again, we are breaking stereotypes!
The Sequence of the Speakers
Every Monday, each head of a department gives the list of participants to Mary. The list eventually makes up the whole sequence of the know-how meetings. Having a pre-established list of speakers saves time by
1. eliminating challenges the workers may have while taking the initiative to speak up,
2. just instinctively leading them to introduce their tool of the week one after another.
Last but not least, with the list we are able to put together a rough idea of how long the meeting may last.
Meeting Logistics
As you may already know – or maybe finding out – the one and only unbreakable rule in our office is the Know-how meetings. Every Monday at 4 pm we gather in our TCF common room where all the know-how magic begins.
The golden rule when it comes to know-how meetings is – each speaker has up to 3 minutes to present the tool – yeap, this simple.
As our workload is too heavy, we don't want the meeting to take boringly long.
Rules continue as follows: all the workers need to present a tool/ strategy or productivity tip at least once per month.
To my questions "Why Monday?", – there is a very simple explanation. "It leaves room to test the ideas and strategies during the workweek. With one promise… to sum up its efficiency during the next Know-how", – Mary.
(Also, with Friday night and weekend… the strategy is down the drain!)
"After-party"
It looks all easy-peasy, but the hardest thing is yet to come.
After each meet-up, Mary reminds each and every one of the speakers to add the tool or strategy with its proper tag and desc in our know-how spreadsheet.
All the members of our team have access to this Know-how library, making it accessible for everyone to see ideas, tools and build upon!
Planning a smooth meeting – on top of everyday responsibilities – can feel impossible. Credits to Mary – organizer of legend – for tackling all these all on her own.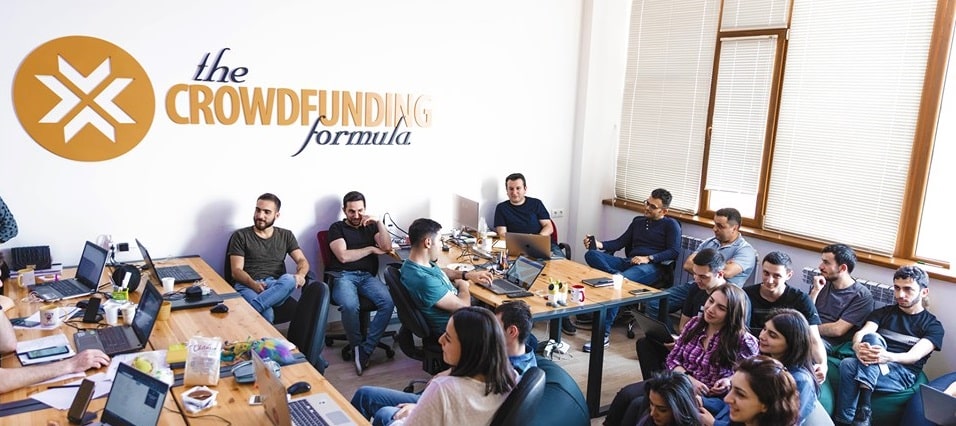 Your Takeaway Toolkit for this Week:
1. writeon.io
Who else doesn't like it when you can't copy text from a particular website?
What if I tell you that with this tool you can not only copy but also edit the text, save and share it with colleagues.
Pretty impressive tool, huh?
2. feedly.com
Another online tool with the most awesome content of your choice.
Keep up with all the topics that matter to you. All in one place. Feedly compiles news feeds from a variety of online sources for the user to customize & share.
3. Bigspy.com
Do you want to see all your competitor's ads? Made possible with Big Spy. The benefit of this tool is that it tracks not only FB ads but also Ads from other social media platforms.
4. Share button in Manychat
You create a special "share" link and put under a button in ManyChat, which name simply as "Share". After users shared the post with that button, the system detects the sharing process and redirects them into the next link, where we put the bot's new flow.
The beauty of this technique is that we are able to track and reward them based on this action. We also need to create a simple Facebook app with the current page name, so it provides us with the app ID. Later on, we use that ID to redirect people after they hit the "Share" button.
5. Clippings.me
To ALL PR specialists. You don't need to share your time between research and outreach anymore. Clippings.me did it all for you. Online Portfolios of Journalists, Bloggers, and Writers.
6. Resumeworded.com
Struggling to write your resume? No worries.
Resumeworded has over 250+ sample bullet points from top resumes across all industries and skills. Use templates and sample lines to quickly write an effective resume from scratch for FREE. Also, optimize your LinkedIn profile, increase your profile's visibility and get more opportunities.
7. windscribe.com
Are you having problems with your IP? Do you want to browse right from New York? Windscribers is here for you. The best part of this is that it is not slowing down the connection.
8. Advanced options in the audience insights
No wonder – Facebook is a hot marketing asset!
Facebook's Business Manager's Audience Insights can give us better results about page likes by our potential target when we start using the left column.
You can find the most relevant pages by location, gender and more.
Moreover, there is an Advanced option, which gives you an opportunity to find pages liked by people with certain behaviors (e.g. parents, ethnicity, etc.).
This represents an opportunity if you got the chops of course.
And this is the wrap up for this week, stay tuned to discover the benefits – or as I call them positive side effects of our know-how meetings.