We all love our backers and want to make sure they are getting the best experience possible. Find out below how you can brighten up the holiday season for your subscribers with a little gift on Instagram, and tracking how your audience interacts with that little gift is a little something for you to indulge in. 
Having trouble reaching out to your fans? Ads are being rejected now more than ever and with clever new blacklists and monitoring systems. Get your ad off of Santa's naughty list with these cool hacks!
While there are plenty of ways to look at the trends of where your backers come from and where they go, maybe you want to know more about a specific Joe Schmo. We'll show you how you can pinpoint a backer so you can get back to getting the details.
SMM:  Spice up your Secret Gifts to IG Fans
Facebook Advertising: Rejected Again? How to Sneak Past Facebook
Productivity: Do More with your Shortened URL
Google Analytics hack: How to find a specific backer on Google Analytics
Spice up your Secret Gifts to IG Fans
Want to be a little more intimate with your user base? 
Instagram has a new feature which allows you to send a decorated secret message that they can open. These days many companies are doing promotions with Instagram direct messages and this can be a great way to introduce your special offers. So how do you use it? 
First of all, you need to make sure your Instagram app is up to date. 
Simply write the text in the message bar, click on the photo attachment icon and choose your preferred secret cover. Currently there are 4 options available.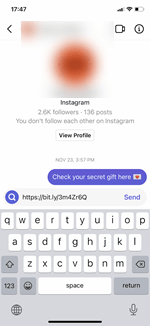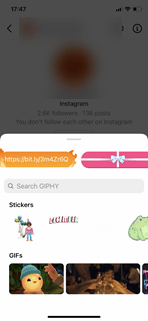 When you send it you can see how the receiver will get your message. To view the text, the receiver just needs to click on the message.
This is a great option for sending special offers, limited time promotions, or special thank yous to your audience. One great example for projects in the crowdfunding stage is to send a secret perk and make it more personalized to give them a sense of inclusion.  
Rejected Again? How to Sneak Past Facebook
By Ani Hakobyan
During the active voting period in the US, some ad content was immediately rejected when targeting our US audiences, getting labeled as "suspicious" content. 
So we came up with the following idea: Create a campaign but set the location in another country. The ad was easily approved! 
To use this approved ad in the US, all you need to do is:
1. Create another campaign that includes the US
2. Choose "Use existing post" instead of creating a new ad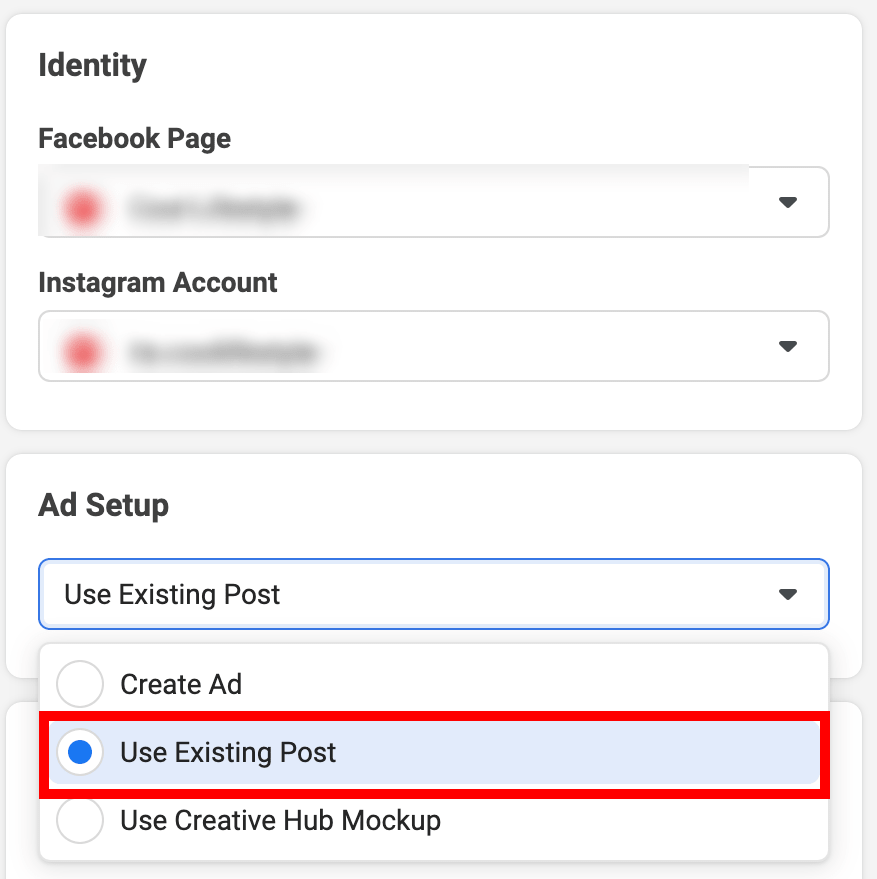 3. Paste in the approved ad's ID and hit submit
As this Ad ID was already approved by Facebook before, it will be more easily accepted. In our case, 98% of the ads were approved this way.
Do More with your Shortened URL
Do you remember sending links before URL shorteners? Some links would take up half of the page! Now, the opposite is true… url shorteners have turned our ads into meaningless random characters.
While it is nice to see fewer characters on the screen, we should still be making the most out of the link we send.
Introducing LinklyHQ, a powerful tool that allows you to create simple, beautiful, and branded tracking links with smart redirects, retargeting pixels, and more.
LinklyHQ is a more advanced version of the discontinued Google URL shortener or Bitly. It allows you to shorten links, as well as offers tools to track and measure activity.
Some of the great features available include:
Link Publishing Status
Custom Domain & URL
Referral
Call to Action (Beta)
Block bots & Spiders
 & Many More!
One of the most important features available is being able to add track links with Facebook Pixel, Google Analytics, Google Tag Manager and other tracking tools.
One other great feature is attaching an image, which will appear as a link image on social media, and still deliver data on user activity.
Talk about versatility! Linkly gives you powerful targeting options to set up different parameters for various devices (iOS, Android, Windows, Linux, Mac),  by country, and send traffic with its a/b testing.
Check it out below: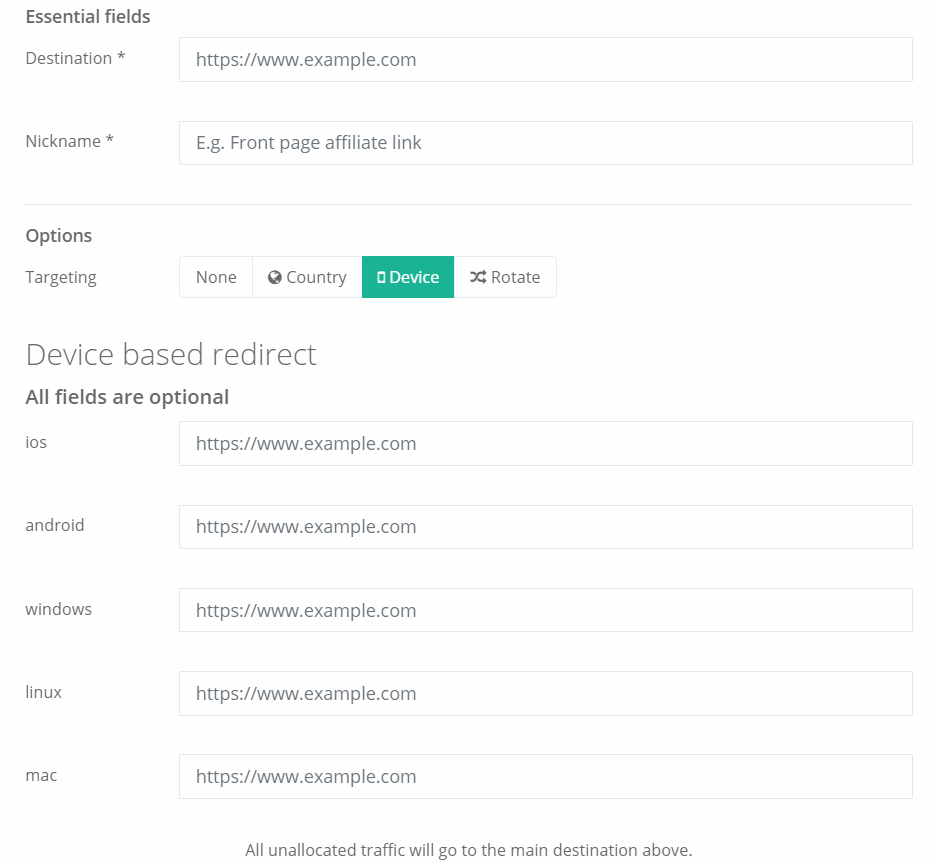 Let's run through creating a mailto link with LinklyHQ. 
Let's say you want to create a link which will open an email client with all parameters pre-filled, including the send to, CC, and BCC addresses, and the subject line, and message body.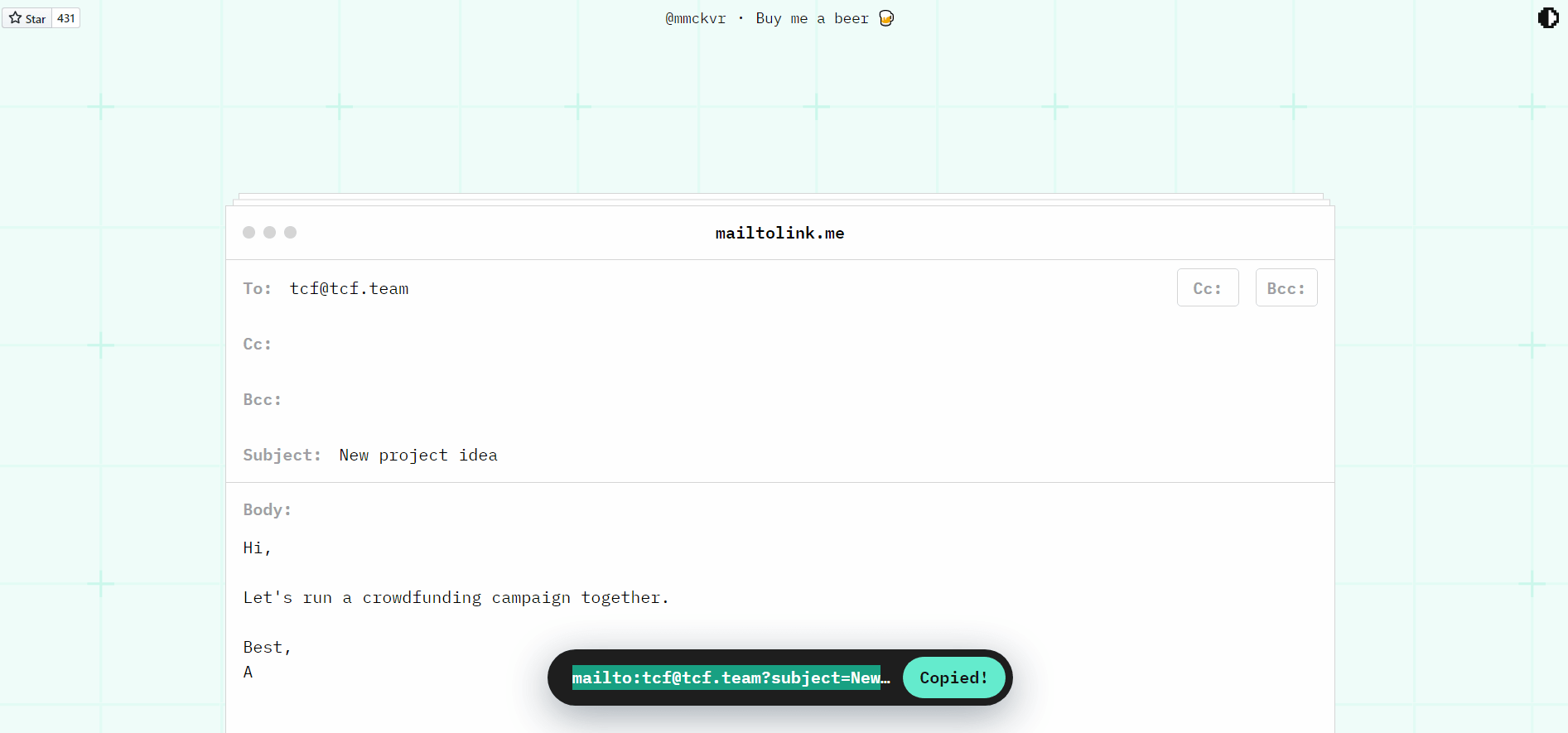 Then copy the link and paste it in the LinklyHQ destination field
If you want your email sent from android and ios devices and you have more than one email in "To" or "CC" or "BCC" fields you need to click on "Device"
For Android devices and most email clients, you need to separate emails with the ";" sign.
For iOS devices you need to separate emails with the "," sign.
Then under the "Social image preview" you can attach image to make it real and professional
That's it, you can share your link and anyone who clicks the link will see the email that you prepared for them to send, the only thing they need is to click "send".
Here is what the link that you can use at the end:  https://l.linklyhq.com/l/BCHK

And here is how it looks like in the dashboard:
Another cool thing about LinklyHQ is its powerful analytics that shows you insights on your link, like click date, time, country, destination, platform etc.
There is also a way to connect your domain and make your short links more personalized and related to your brand. Besides that LinklyHQ has integrations with Chrome, Firefox, Google Sheets, and Zapier which will make the user experience richer and more advanced.
LinklyHQ has a free plan that allows you to track and analyze 1,000 links per month. For more than that you'll need to pay $29 per month.
Hope you can make the most of it like we did! 🙂
How to find a specific backer on Google Analytics
Quantity is key when it comes to backers but sometimes we need to get more intimate with backer #3761 and figure out their backstory. 
Google Analytics allows us to get more specifics on where the backer came from, how much time they spent on the page, and what route they took before hitting that pledge. 
Follow these short steps to speed up that painstaking process:
1. Go to the Backer report section on Kickstarter
2. Find the specific backer you want to get information about
3. Click on the Backer ID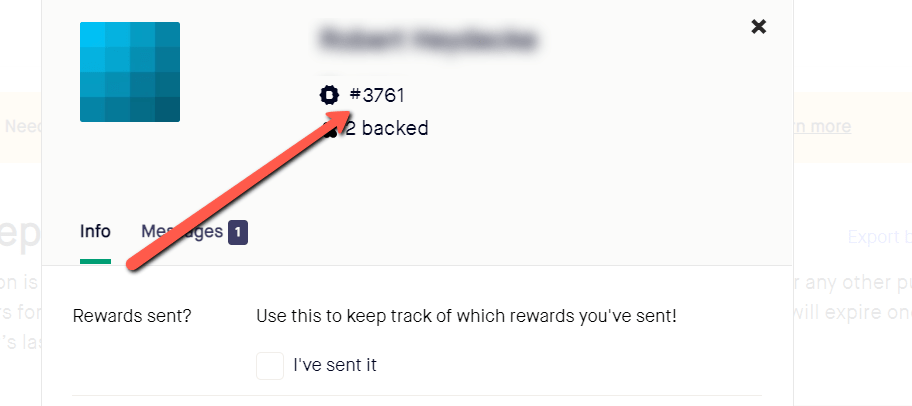 4. Copy the last numbers of the link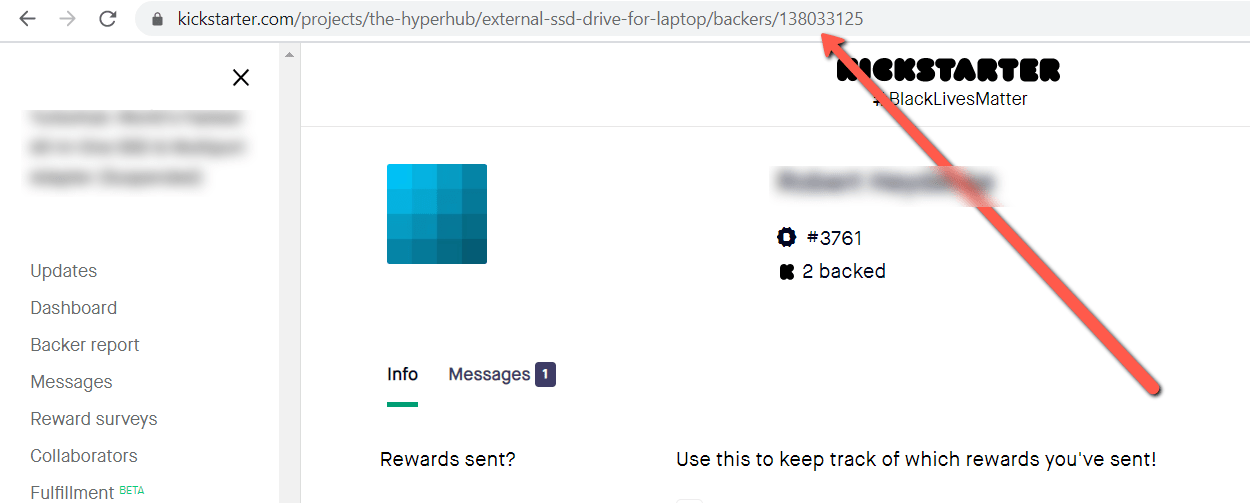 5. Go to Google Analytics' segment section
6. Click on "New segment"
7. Go to "Conditions" and select "Transaction ID"
8. Paste the number you copied, give a name to your new segment and save
And Wallah! You just learned a little bit more about backer #3761 and have a better idea about what your individual backers are up to, they aren't just a number anymore.
________________
Thanks for tuning in for this week's Know How.
Liked what you saw? Share with your fellow Crowdfunders and Marketers to spread the holiday spirit. Knowledge is the gift that keeps on giving!
Let us know what other growth hacks you want to learn about and stay tuned for next week's Know How.