What's going on Know How Family!
It's that time of the year again, where we figuratively and literally wrap up our year-round activities. Whether that's been mentoring or leading a team, managing your influencer channel, or starting your foodie blog, it all comes together in the final month for that yearly review.

How could things be done better? Can we do more to expand our influence and reach? Is there a way to better automate our tasks?
Since we're in the season of giving, we're here to drop some dimes and get you better connected on Twitter, build that audience on Facebook, and reel in some conversions on Instagram.

The gifts that keep on giving!
Let's get into it.
PR: Automatic Alexa rankings with this Google Sheets hack!
Twitter: Reach your followers with Twitter's "Fleets"
Facebook Ads: Google Analytics for Facebook Audiences!
Instagram: Reeling in your audience, with Instagram "Reels"
Automatic Alexa rankings with this Google Sheets hack!
By: Jeppe Strands
Are you tired of manually looking up Alexa rankings? I definitely am – especially when I faced a list of 500 emails with different websites in them… Just the thought of manual labor made me feel like I was back in the Soviet Union.
However, we're in 2020! There must be a tool for this. And now there is! I present to you this beast of a function:
=IF(ISBLANK(B2),"",(IFERROR(if(isna(match(REPLACE(B2,1 ,FIND("@",B2),""), Z:Z,0)),VALUE(REGEXEXTRACT(JOIN("|",ARRAY_CONSTRAIN(IMPORTDATA(CONCAT("https://www.alexa.com/siteinfo/",REPLACE(B2,1 ,FIND("@",B2),""))),30,1)),"global.(.+)|us")), "Excluded Email :)"),"No Ranking")))
This function takes a list of emails starting in the B2 column, separates the website from the email, and then returns the Alexa ranking of that website.
If you want to exclude emails with generic domains like "gmail.com", "yahoo.com", or any other domain, simply put a list of those domains in column "Z" and the function will exclude them.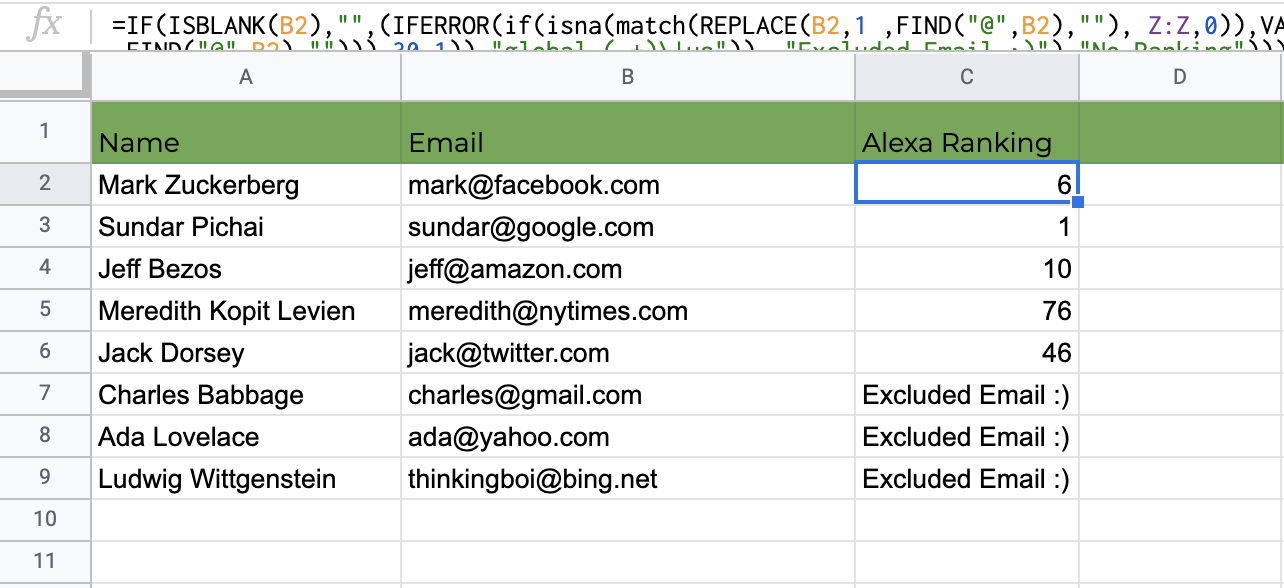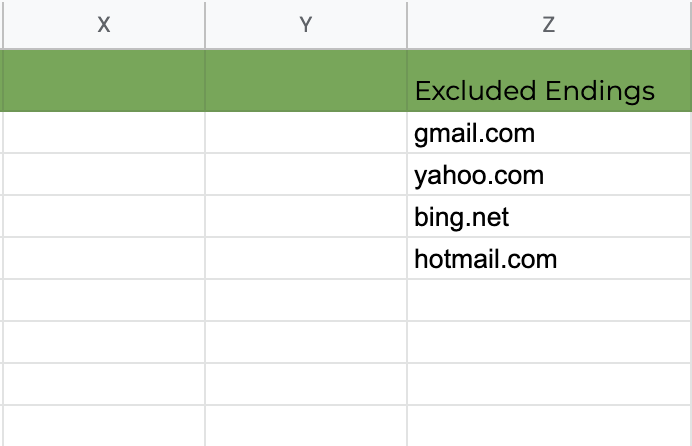 If you have a list of websites (not emails), and you want to extract the Alexa ranking from there, you can use this function instead:
=IFERROR(VALUE(REGEXEXTRACT(JOIN("|",ARRAY_CONSTRAIN(IMPORTDATA(CONCAT("https://www.alexa.com/siteinfo/",B2)),30,1)),"global.(.+)|us")))
Bear in mind, this function doesn't contain the "column Z exclusion" as it is not relevant.
Here's a list of the most common generic email domains I recommend you put in column Z:
Gmail.com
Yahoo.com
Bing.net
Hotmail.com
Aol.com
Hotmail.co.uk
Msn.com
Yandex.ru
Tip: To make sure it doesn't look up the Alexa ranking every time you load the sheet (as it takes some computing power) – highlight the Alexa ranking column with already calculated values, copy it, and then "paste values only" in the same column. It writes the values already calculated.
You can also find the two codes in this "view only" sheet:
Get in touch with your followers with Twitter's new feature called Fleets
by: Albert Arshakyan
After a few months of testing, Twitter finally rolled out its new stories feature called "Fleets".
Mirroring many Instagram Stories features, Fleets uses an ephemeral content format (hence, 'fleets') which disappears after 24 hours and can't be retweeted or liked. 
You can Fleet text, react to Tweets, photos, or videos, and customize your Fleets with various background and text options.
Plus, you can also respond and react to Fleets by tapping on one and sending a direct message or emoji to the creator, which will start a DM conversation.
Your followers can find your Fleets at the top of their home page, and they can see them on your full profile page.
This is an awesome new way to engage with your followers and keep in touch with them. You can incentivize reactions and responses from viewers on your Fleets, which can, in turn, open the door to DM conversations and future conversions from your prospects.
Since this is still very much new, there isn't much competition on this platform so we suggest creating fleets actively to stand out. Fleets is still under development, and I am sure Twitter will continue to add new and interesting facets to the feature.  
So get on it! And expand your reach organically while exciting your followers with your creative videos!
Create audiences in Facebook audience manager by using Google Analytics source/medium!
By: Ani Hakobyan & Valeri Barkhudaryan
Personalized ads are getting more and more popular in the advertising world, so we're here to present you with another great trick on how you can separate and uniquely target "hot" audiences.
When you go to Google Analytics > Acquisition > All traffic > Source/Medium, you can see all the sources you're having conversions from. 
On Indiegogo, you can install a "pixel", which means that if a person lands on your page from one of these sources, the URL will contain that specific source and medium's keywords. And the Pixel will catch it. Ta-da!
So now, if you go to Facebook Ads manager > Audiences > Create audience > Custom audience > Website, you'll be able to create an audience that came exactly from "google/organic" by putting these keywords in the according place as shown in the screenshot below.
After Facebook creates an audience, you'll be able to target those people, keeping in mind that they have already visited your Indiegogo page from Google. This can give you some text ideas and hints to do very personalized advertising. 
Go through all sources of your campaign, and you'll find many interesting sources to use for creating audiences. 
Reeling in your audience, with Instagram "Reels" 
By: Zhenya Yesayan
If you have an Instagram account, you are most probably familiar with Instagram reels. As people like to say, Insta Reels is TikTok within the Instagram app, where users make a dynamic creative video, with a max length of 30 sec (as of NOW).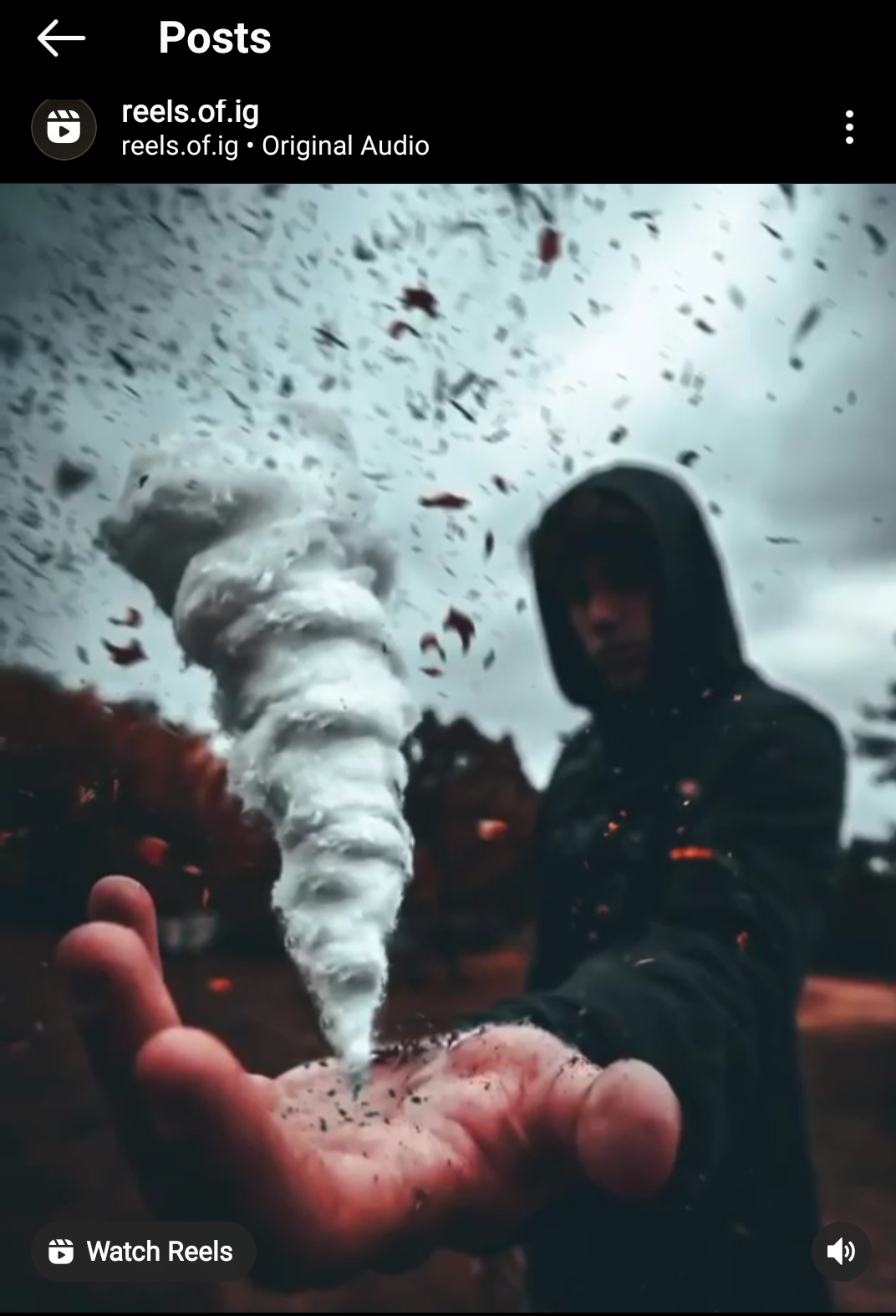 Instagram is currently pushing Reels very hard, shifting the photo-based platform into a video-based one. Reels get most of the views, and gets most of the organic traffic and engagement. 
This is why you need Reels on your feed if you are thinking of getting more followers or keeping your followers engaged, or both!
How to add or create an Instagram Reel?
It's like creating an Instagram story, but with video format ONLY! You can upload an already created video there (don't forget about 30sec max length) or you can record yourself right at the moment.
A little trick to make your Reels (and Insta stories) more dynamic and fun!
There is this little trick, which allows you to add any kind of video as a background for your reels and stories. This means, if you're representing a company, you can add the video of your logo, best products, brand colors, etc… And of course, this trick can be used for Insta Creators and "ordinary" Instagram users! This makes your content look more professional, impressive & unforgettable ( mean it! ).
These are the steps to do it:
Open up Reels or Stories and click on 'effects'
Slide over to any effect and tap on the name of the effect
Tap 'browse effects' and then search
Type in 'green screen', choose 'green screen by Instagram', click 'try it' (usually appears the first)
Now you'll be back on your stories or reels screen, swipe away from the effect, and then back to it- now 'add media' will appear right above the green screen effect
Tap 'add media', choose the image or video you'd like to use.
And that's it. Try it and see how this trick works for your audience!
Hint: If you visit the page and the icon is grey, that means no ads were identified.  
—
Those are the tips for today folks. 
What do you think? Any good? Will these tools and features last or are they 'Fleet'-ing concepts…?
It's been a long year with lots of twists and turns, with new things around every corner. But with new things, come new opportunities. 
That means new innovations, and creators doing cool things with them. That's YOU!
Will you go viral with an impactful Reel? #Trend with the latest Fleet? Personally, I think cutting through all the extra fluff next year and getting those Alexa rankings with the google sheet hack is the way to go.  
But hey, we all have our needs. Let us know which tip/feature excites you the most! And we'll be sure to follow-up with more Know-How tips relevant to your interests!
As always, it's been a pleasure. See you next week!