Howdy folks! 
It's know-how time and let's together find the week's hacks and tips from TCF Team! Want to boost your productivity, learn a new tool, and see how you can find the anti-ad words? We've read over 300 articles, tested about 122 hacks and tools the past week, and identified three key ones that we believe you'll enjoy using in your everyday activities! 
Influencer Marketing:
How to figure out which Youtube channel will work for you? 
Productivity:
An extension to quickly identify the email sender
Facebook Advertising: 
How can you solve the bad words issue in Facebook Ads?
How to figure out which Youtube channel will work for you? 
When we are doing influencer marketing for any product at our department, we use different tools and hacks to manage our time and resources effectively.
For one of our recent campaigns, we had only one sample and had to choose the YouTube channel for unboxing wisely. After thorough research, we eventually ended up with two channels and needed a way to figure out which of them to send the only sample. 
And that's when I found Social Blade, a website that makes sure marketers like us have access to social media statistics and analytics. Thanks to Social Blade, I compared two YouTube channels — Juan Bagnell and Matt Talks Tech— their statistics, and most importantly, growth rates to learn the future subscribers count for the upcoming year.
At the moment, both these tech channels have almost the same subscribers count; however, Matt's channel started to excel. His videos are now doing much better than Juan's videos.
Most importantly, if Matt keeps the same pace, he will have more than 700k followers in 1 year, whereas Juan will have around 200k.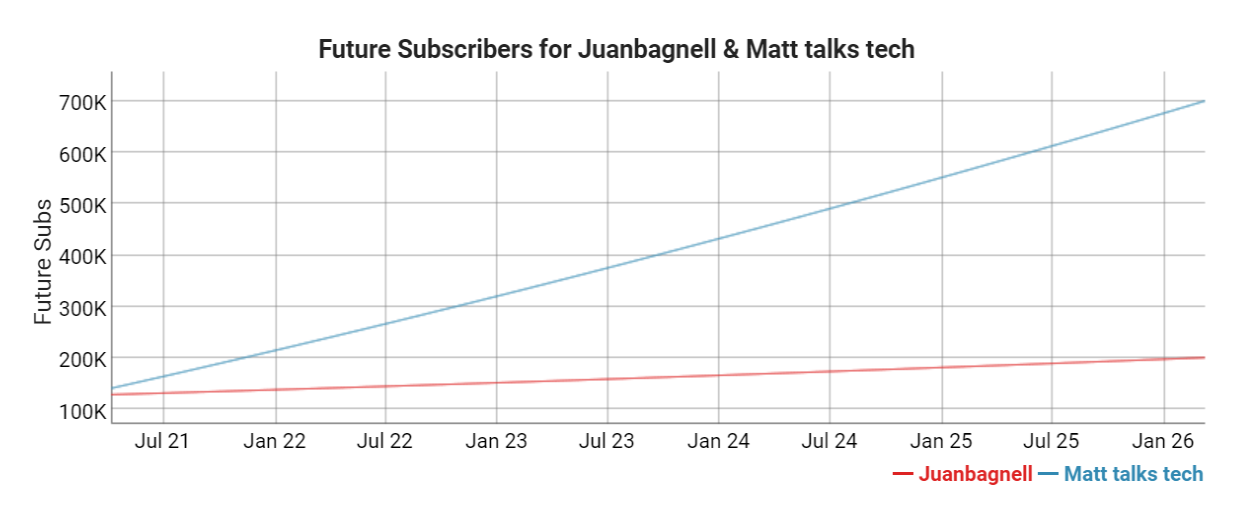 What's in there for us? It's high time to establish a good and lasting partnership with Matt. Thanks to this website, the data we've received helped us decide who we need to send our last sample to! 
Whenever you face a dilemma and don't know which options are better for you, always look at the numbers! They speak louder than anything else 🙂 
An extension to quickly identify the email sender 
I spent about 70% of my time writing or answering emails to partners, and love add-on that'll enhance my productivity and offer convenience during my daily activities. 
On a daily basis, I receive from 80 to 100 emails, not counting the promotional and social update emails. If you are anything like me, you know the pain for sure. So, you'd guess how excited I was when I found the Gmail Sender Icons extension. 
The extension makes it easy for me to effortlessly and quickly identify the sender's info on Gmail by showing the company domain and logo right next to the Email without opening it. So, when you get an email from a person who works at Forbes, you will see the logo and forbes.com before the subject line in your inbox.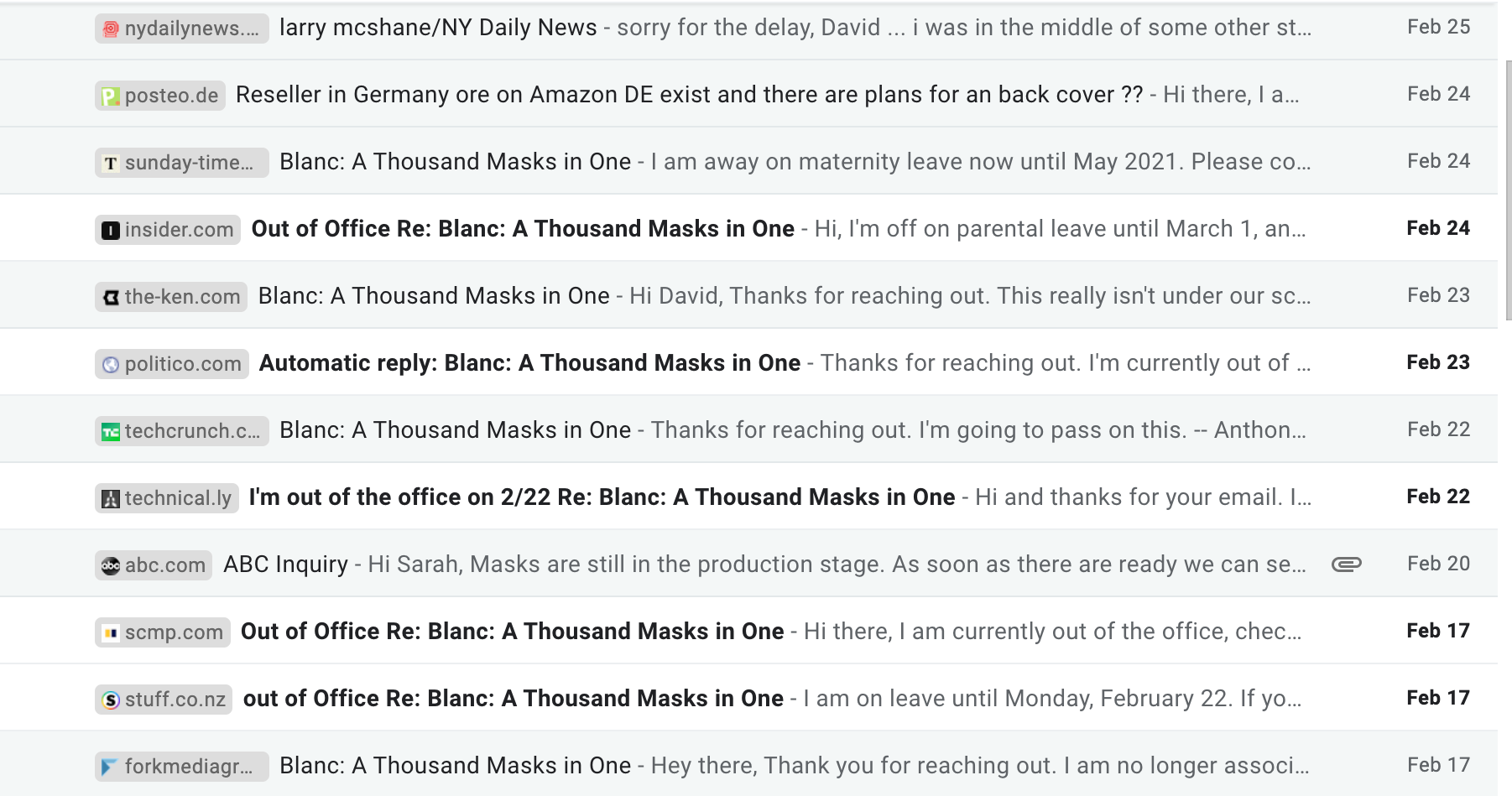 Isn't it amazing?
How can you solve the bad words issue in Facebook Ads?
Every digital advertiser knows how strict are the Facebook ad policies. Any word in your copy that is against those policies can result in your ad being disapproved. If you run a quick competitor analysis on Facebook, you will notice that they are sticking to a specific vocabulary. The secret to that is of course they want to optimize the keywords and the industry-related terminology, they also want to avoid the "bad words" according to Facebook.
To address this issue, I went deeper and found a tool that I believe is a lifesaver. Thanks to the tool we can find the words that are banned on Facebook and figure out how we can bypass them. 
Drum roll!!! Introducing Copyscanner by Exod! 
In CopyScanner you simply post your primary texts, descriptions, headlines and hit the "Send Ad Copy" button. In case the word is in the banned list it will be highlighted with a red color. 
What I like about the page is that they are gradually evolving and adding new features, like checking banned copies on images, landing pages and soon also in videos. 
---
That's it for today, folks! We've reached the end of this week's know hows. 
I wonder are there tools like CopyScanner for emails or maybe I should write them and request adding the new feature? Meanwhile, I search for the perfect solution, drop your comments, suggestions, and questions under the article. Our team is always here to test out and offer you the solution you need. 
Cheers!
 P.S. Don't forget to check out our previous Know How: Awakening the Sleeping Beast