That's right, It's Know How time!
Social engagement and buzz are the reason why majority of the companies go viral!
By utilizing growth hacking tools and strategies, tech-savvy companies build and scale growth, drive product activation and retention across the customer lifecycle.
Now, it's your turn!
Leverage these new tactics, strategies and tools to achieve a hyper-growth rate.
Social Platforms
Telegram bots
As you probably know, Telegram is famous for its bots.
This week, Lusine introduced several Telegram bots, which might be helpful for everyday social media activities.
Here are her top favorite ones:
Video to gif converter – Turn videos into GIFs quickly and easily. You will be able to trim it down to what you want and do simple edits. GIFs are one of the easiest dynamic things to send in any chat!
Text4instabot – Write captions, give them style, color and design…
Stickers – Create stickers from photos!
Giphy Gif search – A quick way to search for gifs on the web.
Savevideobot – Download your favorite video from Youtube and tens of other video sharing websites and easily share it with your friends.
Don't use random bots on Telegram as they can lead to malware on your websites. Although there are some amazing tools out there like Astra Security which will protect your website from such bad bots.
Strategy
Calendar invite – Volume N2
Last week, Artur introduced a cool strategy to generate leads through Google calendar invites.
Now we're back with an even better and cooler growth tactic!
Before launching the campaign, when you know the exact date and time for the launch, you create an event in your Google Calendar, with information about the launch.
Here comes the juicy part!
You choose all the @gmail.com emails from your leads and add them to the event. You uncheck the box where people can see other attendees. Then just click save.
When asked, "Do you want to send invites?" Choose, "Don't send"
What happens next!?
They don't receive any separate invitation yet the event is present on their calendars… AND they will receive notifications about the event (depending on their calendar settings).
Tools
JotForm PDF Editor
JotForm is an online form building platform mainly used for collecting data but it also has numerous free tools that any type of business can make use of just like JotForm PDF Editor. If your typical business operations require working with contracts and invoices, JotForm PDF Editor can assist you during this process. With JotForm PDF editor you can edit all types of files whether it's a contract or an invoice to end up creating professional-looking documents.
JotForm PDF editor is a convenient tool with its 500+ PDF templates, making sure you don't waste time doing all the work by yourself while running your business operations smoothly. Once you synchronize with JotForm PDF Editor integrations you can automatically save your documents to cloud services and share them with your clients and colleagues.
The best thing about PDF Editor is the whole process is automated. When someone makes a submission using your form, you will automatically receive it as a PDF. JotForm PDF editor also enables a secure collection of your data, ready to be shared or stored online. If you're looking for powering your internal workflow and generating any type of document you need without using any technical skills, you can give JotForm PDF Editor a try.
Video Search Youtube
Have you ever skipped through tons of Youtube videos using keywords in search of one small part?
With Video Search Youtube, you can search inside the text content of any YouTube video.
Atop this main feature – the video search extension automatically suggests places to look, so that you can locate content faster.
Save time by skipping to the content you're looking for!
Citable Extension
Citable extension is a helpful tool to simplify the way you gather your research by collecting quotes, notes and other data in a spreadsheet!
Our research specialist Artak highlights all the key benefits for you:
Collect and save information on autopilot,,
Automatically save the page title, url, and date,
Easily access your saved info with a click of a button,
Add tags to organize notes and accelerate analysis,
Forget about saving bookmarks,
Export your information to create a bibliography,
Print saved notes on sticky notes using Printable.
Save to Facebook Extension
Instant access & organized folders make it easy and fast to find posts and videos that you saved to Facebook Extension.
I know what you're thinking, "Facebook already offers the built-in save option!"
Well, this extension does so much more.
You can save not only what you see on Facebook… but on the entire internet! It collects your saved pages on Facebook so you can easily share it with your family and friends.
The extension has the same built-in save function as Instagram… Meaning, it allows you to organize collections. Open and name as many collections as you want.
Of course it is a secret collection to begin with… but it has yet another feature up its sleeve!
Instead of wasting time sharing posts one by one, share the entire collection with your Facebook community!
Shorby.com
For affiliates, e-commerce platforms, influencers, bloggers and marketers Shorby is an impressive tool to use!
Its a micro landing page with rich links to your best content. Use your Instagram, YouTube and Twitter bio links to drive traffic and increase conversions!
The tool also allows you to track all clicks with pixels to get high-quality data for retargeting and low-cost ads
It may sound simple but it really does speed up you like a rocket 🚀
Poptin.com
Exit popup. Beautiful overlays. Beautiful templates.
Turn your site into a lead machine and capture leads with Poptin.
Using the Drag & Drop Editor—easily create pop-ups in minutes. The tool is pretty intuitive, and it allows simple and fast customization of ready-made templates.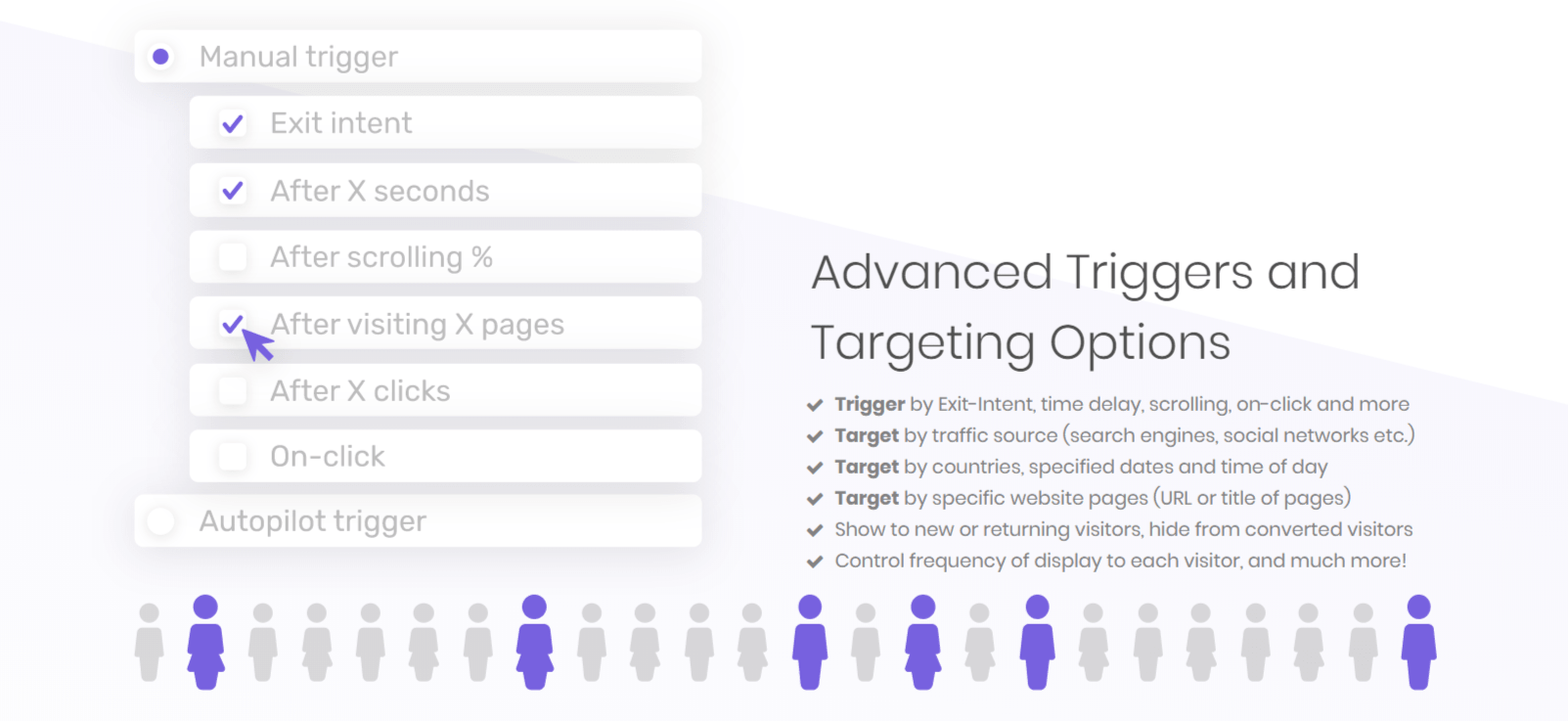 Here are the top 5 cool features that brought Lily to recommend this tool:
A/B test different pop ups to see which one performs better,
Compare timing, interactions, templates and triggers,
Find the most effective version of your poptin,
Create a form, in which people can fill out different information for their potential campaign,
Send automatic replies, such as "Thank you for joining" or "Welcome on board."
And before I go, I want to leave you with an interesting link that has nothing to do with growth hacking.
Well, why not?