Hello Again Know-Howers!

Remember – It ain't over till it's over. If you ever thought your campaign came to a halt I'm here to share with you some hacks to bring some life back into your crowdfunding journey. From boosting sales with a simple perk, reaching the masses, to getting more responses from your email pitches, the TCF team is here to share!
Boosting Sales After A Live Campaign: Special Hot Deals
When crowdfunding campaigns move to the in-demand stage, the conversion rate drops significantly, that's a fact. The same thing happened with one of our campaigns: TurboHub.We hit over a million dollars, but two days after the live campaign ended the conversion rate dropped by half.

I was thinking of ways to increase our sales, so I dove into some research on what others were doing. We often see Hot Daily Deal promotions on e-commerce sites, so why not use them in crowdfunding too? 
It is real simple. We created a new perk with a special offer, in this case, the 4TB TurboHub with an engraving and a 2 year extra warranty. It had an eye-catching design with bright colors and was set as a Featured perk.


The next thing we did was make this perk stand out on the page by placing a "Hot Offer" sticker on the thumbnail, so when the users enter the page that catches their attention first. 
Finally, we put a countdown, to put a sense of urgency and push people to back. We kept it legit: after 30 hours we really took down the offer from the page so people know they have to take advantage of the deal or it will really expire.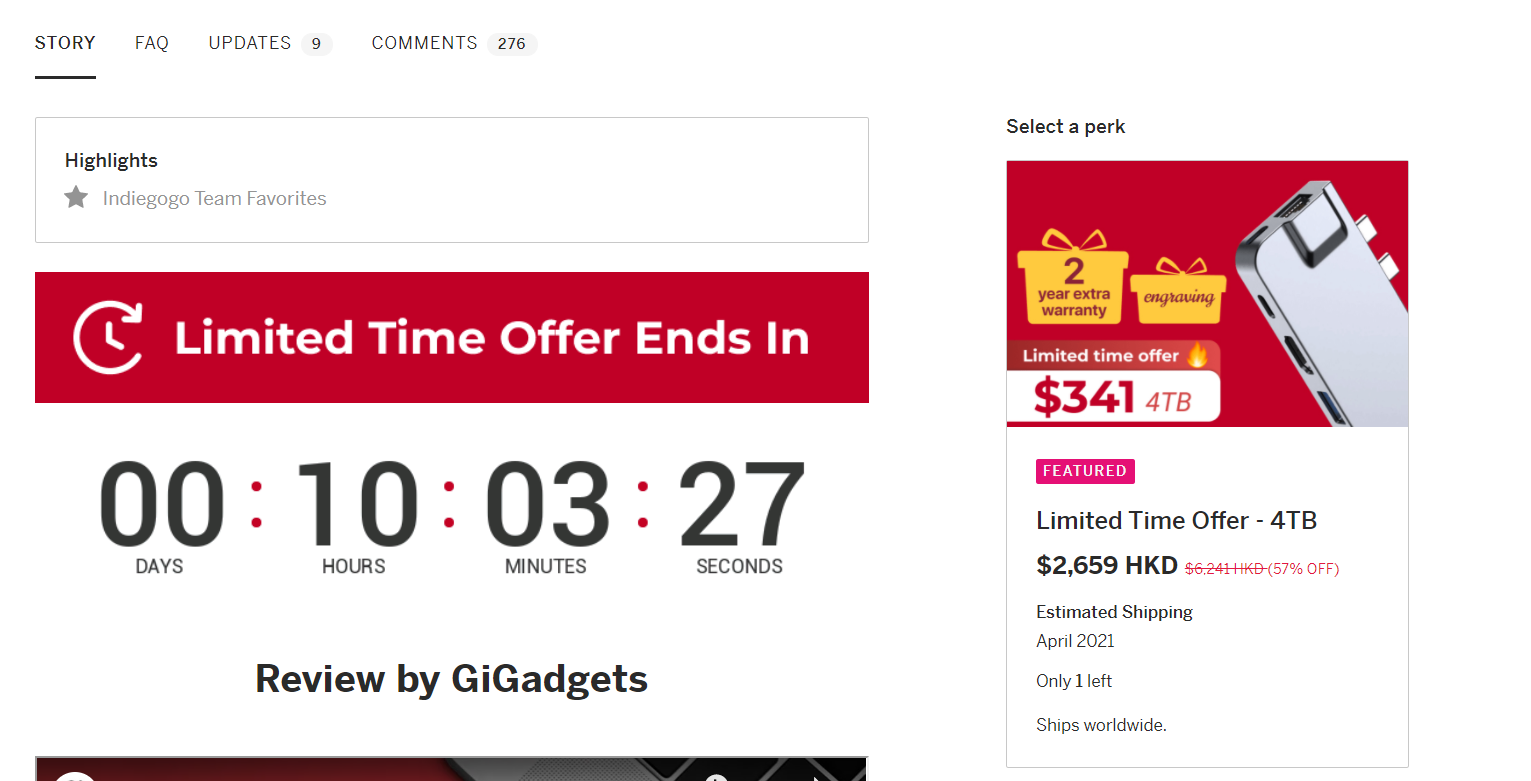 This strategy helped us increase the page's conversion rate and thus improve our ads' ROAS by almost 2 times during the in-demand period. 
The Best Way to Send Bulk SMS: ClickSend
In my previous Know-How article, I talked about the benefits of SMS marketing. Now I am introducing you to the best tool I found from my research.
ClickSend is a cloud-based gateway service for your business that lets you send bulk SMS, email, fax & letters worldwide. Isn't that cool? You only need to upload your customers' data with phone numbers to send promotional content worldwide. ALL OVER THE WORLD, MATE. But before sending them out, make sure you have enough information about your customers, and of course, you make sure you have their permission, and you don't spam them.
You might be reading this and asking yourself – "Why can't I use another service? They don't even rank that high on Google"
Let me tell you what makes ClickSend the best SMS marketing service for me: 
ClickSend has a simple UI/UX design for users. Everything is right within reach. You don't need to look further than the Dashboard
Send multiple SMS campaigns to your customers that never end up in the Spam box
 Easy tracking, low bounce rate, and a lot of automation

Last but not least, they have very affordable prices


You can also look into this article for more tools. Maybe you will find a better fitting tool for you and your team.
Taking the Long Route: How to increase your Follow-Up Response Rate
What happens when someone doesn't respond to your email? You follow up.
Logic tells us that the follow-up should be short, concise, and catchy. But what if we did the exact opposite?
You would think journalists usually don't have enough time to fully read both your initial pitch and follow-ups. That's why the follow-up is used to get journalists to go back to the main pitch. 
But just the other day, while checking my pitches for the UVMask campaign I realized that the main pitch doesn't fully capture the campaign's message. It was already long enough and adding more information would've made it as long as a chapter of a book. That's why I took a new approach and created a very long follow-up, which was longer than my main pitch.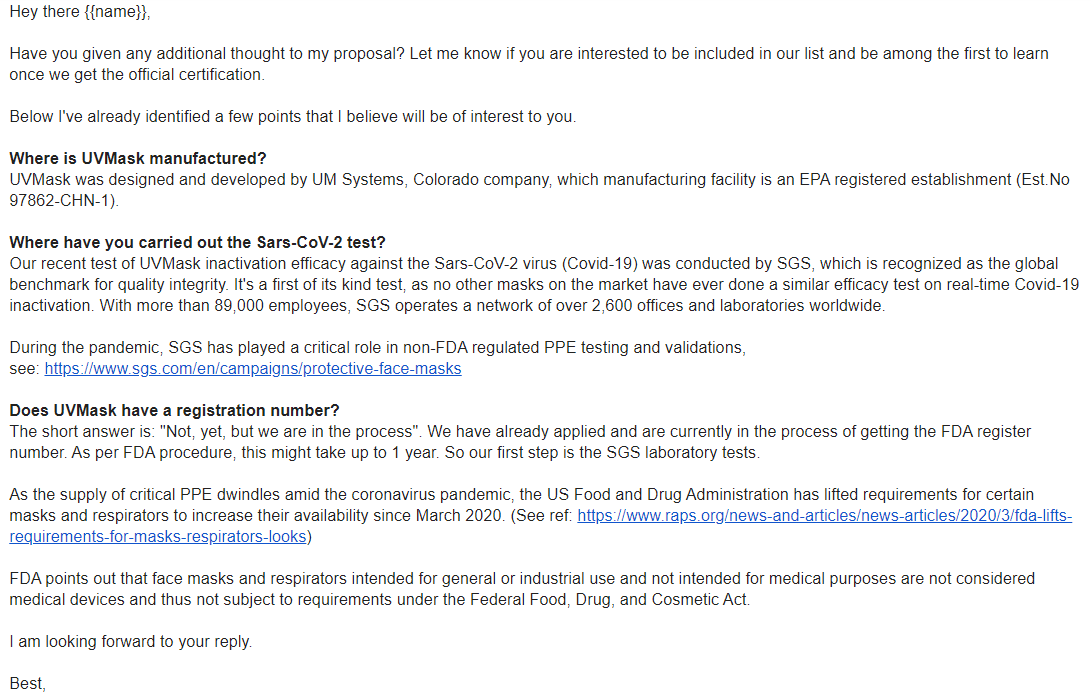 "Writing a long follow-up is nonsense" you might say, but behind its length, the follow-up has a very interesting structure. To make it interesting to read I analyzed all the replies I got during the campaign and separated the three most frequently asked questions by journalists and gave them proper answers. The follow-up became some kind of an FAQ for media outlets and left 0 gaps in the story. As a result, the response rate for this follow-up compared to the rest was almost 30% higher. 
I can only really recommend long follow-ups for products that have a lot of information that cannot be conveyed in one pitch. The first pitch is really just to get the general idea across and the follow-up to answer questions the journalist would have and fill in the gaps.

Let me know if this method works out for you too!
—
Feeling inspired?
These hacks are sure to breathe some life back into that campaign, don't give up till you have tried!
Sometimes the solution is right under our noses and sometimes we got to do what doesn't feel right at first. Let me know in the comments below what against the grain ideas you have tried that worked out to your surprise.