What are the best working audiences for your crowdfunding campaign?
When going live on Kickstarter or Indiegogo it's important to know who your target audience is.
Do detailed research to find out the locations, age, and gender of your potential backers, explore your competitors' ads, write down all the interests that can somehow be relevant to your project and start testing them.
Use the backers' lists from your previous projects in a clever way: create various lookalike audiences and combine them in different ways, and remember every combination will differ from the other one, even if it contains the same lookalike audience.
Yes, Facebook is smart, do not underestimate it.
Here are several tips on how to spy on your competitor's ads.

Facebook is becoming more and more transparent, so it allows you to see your competitor's ads even inside Facebook. You just need to go to your competitor's page, scroll down and on the left side you will see that magic button which is called "Info and ads".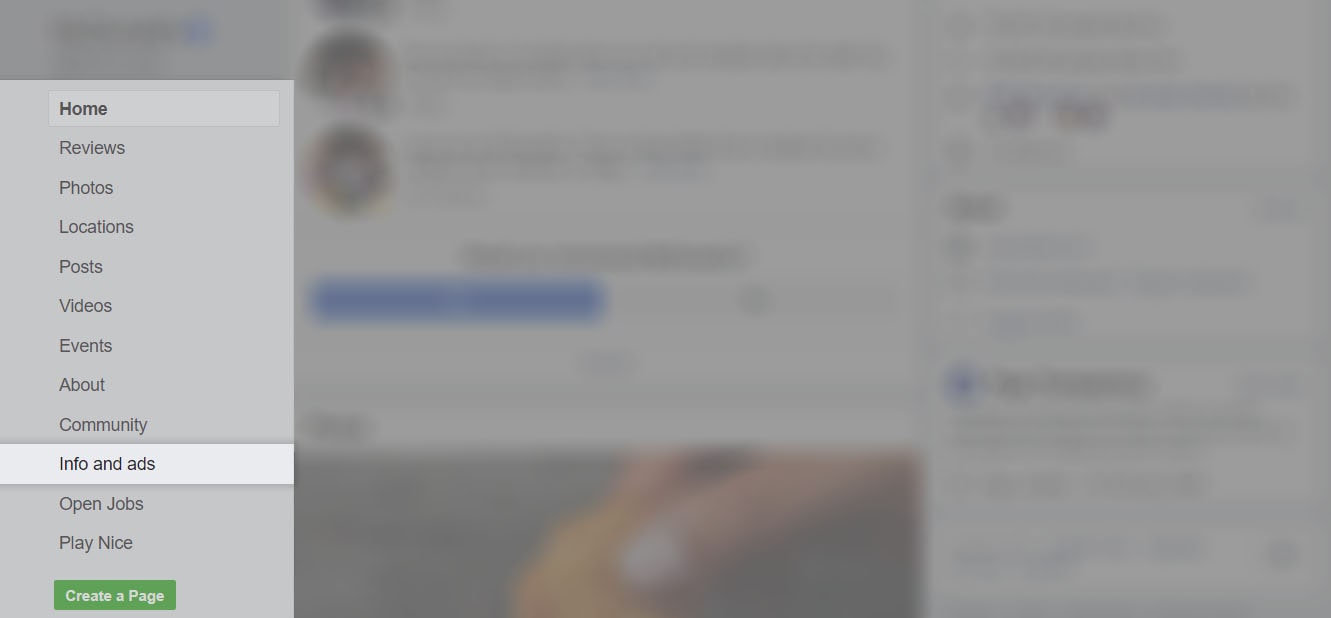 After, you'll be able to see what ads these page owners run.
If you're unstoppable like me, there is another tool special for people like us. On Adespresso you can see how other brands are advertising on Facebook.
After thorough research, you can start testing!
Create multiple ad sets, let the campaign spend at least $15-20, and turn the worst ones off.
And the worst ones, of course, are those who don't seem to have any signs of living. Those who don't have purchases or even add to carts, and what's worse they have very few link clicks.
Here are the general statistics for crowdfunding campaigns:
Countries: United States, United Kingdom, Canada, Australia, Singapore
Age: 34-45
Gender: Men (although women are bigger shopaholics in real life, men are more likely to become backers)
Do not focus only on countries, go deeper, use the whole potential of Location targeting. Tag cities, streets, and even parks!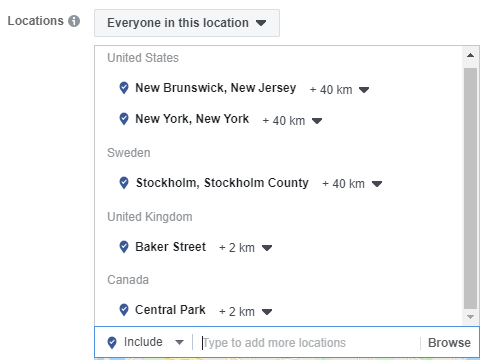 After finishing all this audience creation stuff, DO NOT FORGET to exclude already existing backers'. You don't want to drive people mad because of endless ads, right?
What are the best ad formats?
Try all of them until you understand which one is the best for your campaign. Usually, single image/video ads are the best. But it doesn't mean that you can ignore canvas and carousel ads. Don't you dare!
Create 35 or 45-sec informational videos and use them on Instagram and Facebook feeds. After your ad goes viral, you can create a custom audience based on the people who watched 95% of your video. If they watched the most part of the video, it means that either they fell asleep or they are very interested in your product. Let's hope for the 2nd one.
Go crazy with the body text and the headline, don't be a nerd. The crazier you are, the more conversions you have.
See this ad? Let's have a look at its statistics…
Amazing, right?