Despite the marked slowdown in many walks of life, digital marketing isn't running out of steam.
With tech giants launching new features to address the challenges of the time and inject excitement into our boring routines, we growth hackers are seeking a good position in this new landscape to tap into more opportunities.
Twitter Topics are gaining traction, and LinkedIn Stories are right around the corner.
Besides learning how to leverage those two game-changers, find out about a hack to test new audiences with optimized budget spend, discover a platform of the best marketing videos, learn a unique strategy to achieve vitality with your giveaways through Stories and some more fantastic strategies in this week's Know How article.
Ready to fly?
3… 2…1
Discover the Best Marketing Videos on the Web with Spectacle
Here's the thing. With video content picking up steam at an exhilarating speed, you really need to build momentum. Fast.
Whether it's your first video or just another in your marketing calendar, you must be seeking new ways to explicitly convey your message and tap into your audience's emotions. And what can serve this better than watching some of the strikingly creative videos disrupting the market every day to draw insights and craft your own?
Not much, right?
To accelerate your search, here is a little know-how for you.
Spectacle! Your new, punchy synonym for "spectacular".
Spectacle is a marketplace of product and marketing videos, where you can discover and get inspired by the best marketing videos online. It's the perfect place for marketing teams, designers and other creative champs to explore out-of-the-box approaches to showcase their products in some of the most astounding and remarkable video formats.
There is a ton of high-performing video content added to Spectacle every day, including branding, social media, how-to, explainer videos, webinars… and it's just the finest stuff.
You can also narrow down your search and browse by categories, such as product type, visual style, tone, even formats. Spectacle has also been working with some of the top product and design teams to consistently put together hand-picked video collections.
Spectacle also has its own newsletter where they share the top 5 picks of the week. But what's even more striking, you can also submit your own creatives. Because why not?! 🙂
Double down on brand visibility.
Now your turn. Discover, aspire and create.
Good luck!
Use Twitter Topics To Know What's Trendy
Twitter has recently rolled out Topics. This new feature will make it easier to find the most interesting conversations happening on Twitter about the things you love.
Right now, there are roughly 1,000 Topics you can follow via the Topic browser, which will then show you Tweets about those Topics in your Home timeline.
And they are adding new topics almost every week—guided by the volume and the quality of the conversions around each.
To find out the most relevant tweets, Twitter uses machine learning algorithms to identify the most interested users in a given Topic. This could mean they either tweet a lot or interact a lot with tweets about the topic. And once the number of keen users in a given topic exceeds the Twitter-defined benchmark, it's now trending.
To know what's blowing up on Twitter now, just head to the left sidebar and enter Topics. From there, choose the Topics that match with your interests and follow.
Simple.
What Twitter Topics offers us marketers is a huge research platform to stay aligned with the popular Twitter culture, delve into its nitty-gritty and come up with well-tailored and strategically-timed marketing activities.
Effectively Test New Audiences With Ad Set Spend Limits
In Facebook's Ads Manager, you can set a budget for your ads on two levels—Campaign and Ad Set. According to Facebook, campaign budget optimization (or CBO) makes for the most efficient use of your budget spending and delivers the best results overall. Its algorithms seek the best performing ad sets and focus on them.
But in times when you just want to test and find out which audiences work best, CBO doesn't always give equal opportunity to all your ad sets. Sometimes, it is skewed towards one or two, without harnessing the full potential of the remaining ad sets in your campaign.
Recently, Facebook introduced a new feature to the Budget & Schedule section, which allows you to add minimum or maximum spend limits for your ad sets that are part of the CBO.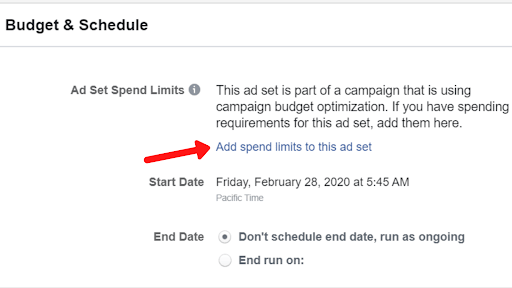 This grants you more control over your ad set spending and gives equal chance to all the ad sets in your campaign by optimizing based on each of their audience sizes and targeting.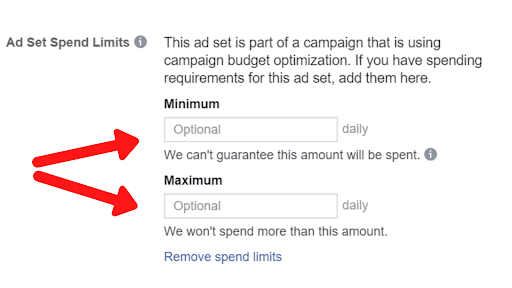 Increase Brand Visibility With Branded Story Filters
Influencer marketing is an integral pillar of most of our crowdfunding campaigns for a very intuitive reason. With little to no familiarity with a brand, a stamp of approval by an influencer our target audience follows and trusts, showcases the product in a more credible light.
One of the strategies we use to elevate brand visibility and drive interested traffic to our products is influencer-run giveaways. And to multiply the buzz around the product, we always set commenting or tagging a friend as one of the tickets to enter a giveaway.
This week, I came up with a unique hack to increase the number of giveaway participants and achieve vitality through stories.
Branded story filters!
The idea is to create a branded story filter for each of our campaigns and set posting a story with it as one of our criteria to take part in a giveaway.
This eye-candy addition will definitely pull more participants in and amplify its virality, generating more sales and boosting brand visibility.
Make Ties With Journalists Via LinkedIn Stories
It's already official! LinkedIn Stories will be rolling out very soon!
Like in Facebook, Instagram and Snapchat, LinkedIn Stories will follow the same time-bound format, and disappear from your feed after 24 hours.
Despite the controversy of its ties to entertainment-tied platforms, LinkedIn's Senior Director of Product Management, Pete Davies, believes LinkedIn Stories will encourage more users to serve the purpose of the platform—to network.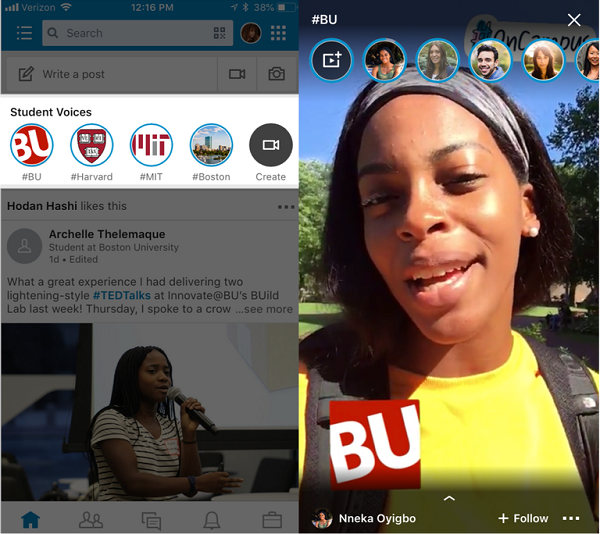 So what are the benefits of LinkedIn Stories?
For us PR experts, this is another great way to establish new, fruitful relationships with journalists by replying to their stories and sharing our experiences and ideas. Indeed, this applies to professionals across all verticals.
As in other platforms, LinkedIn is also planning to host a Q&A on its Stories. I believe this, too, is bound to gain huge traction as people will be drawn to share their work, professional aspirations and why not—-ask questions and collect feedback from field professionals and industry masterminds.
LinkedIn Stories is now being tested internally. Hopefully, we'll be able to use it very soon!
Discover Data-Backed Research On Any Topic with ResearchGate
The moment I hopped onto this giant repository, it became my absolute must-have in every crowdfunding campaign I manage. ResearchGate is home to over 135 million research publications across all different verticals. And the coolest part—it's free and open for everyone.
Regardless of the direction you are pursuing, there is a strong possibility that someone has done some scientific research and published it on ResearchGate.
Pop in the topic, product or category of your interest and you can find publications and articles offering eye-opening insights, reliable data—-and what is not so immediately obvious—inspiration and creative ideas.
I believe it will give a lot of value to your SMM specialists, PR pros, advertisers—literally everyone across your marketing board.
So bookmark ResearchGate now and pull it up every time you need some data-grounded research, useful insights or just a pinch of inspiration.
This much for this week, folks!
How are you planning to leverage LinkedIn Stories in your work? We offered the PR angle.  Comment on yours below.
Have you already watched those spectacular videos on Spectacle? Don't miss them! They're truly mesmerizing!
And before you step out with a fresh outlook on your creative deeds, don't forget to check out our latest article on 5 barely tapped ways to boost your brand visibility.
I'll see you next week!