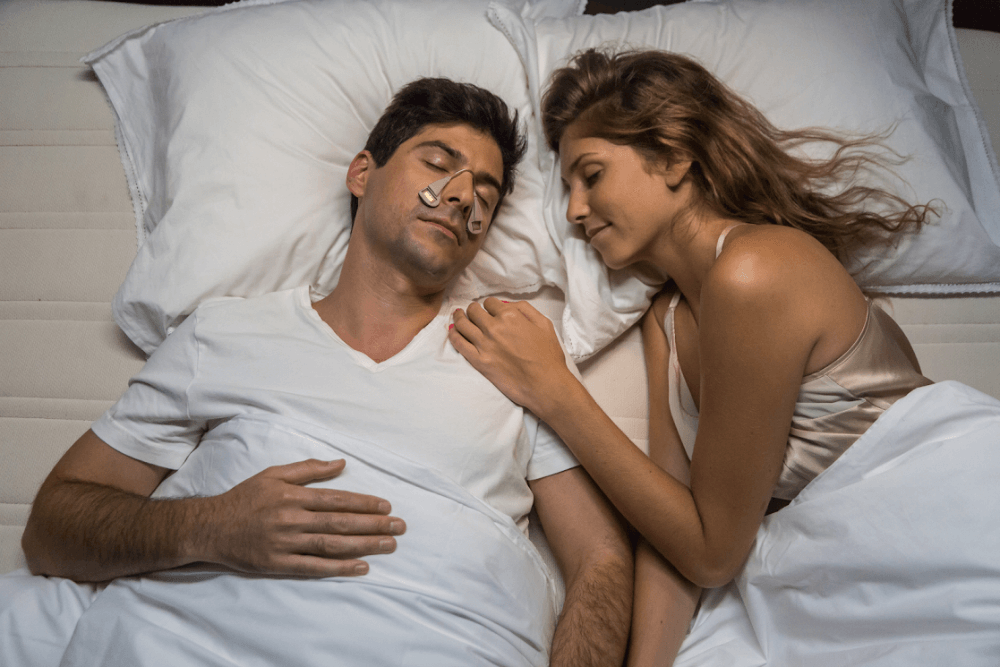 If you have the unfortunate honor of sleeping beside one of the 90 million Americans who snore louder than a freight train, then this is the best crowdfunding campaign you'll come across. EVER.
In case you hadn't realized, we're firmly entrenched in the age of the geek. So it shouldn't come as a surprise that today's crowdfunding gadget comes to us straight from the ingenious minds of Yoni Bazak and Netanel Eyal, applied physics and computer science graduates. These guys aren't interested in curing snoring; they're all about canceling out the sound. Which makes them our new heroes.
Their product, Silent Partner, has clearly hit a nerve with consumers all over the world. With ten days still to go on their campaign, these delightful nerds have smashed their crowdfunding goal by 402%, pocketing over $160,000 in the process. But what exactly is Silent Partner? "It's a compact, lightweight device that you wear over your nose," Yoni explains. "It utilizes Active Noise Cancellation (ANC) technology to sense the snoring sound and emit a counter sound that cancels it out." Still none the wiser? Basically, it renders mouth breathers, whistlers, wheezers, fog horns and banshees mute from as little as 20cm away. Didn't we tell you this was the best campaign ever?
Anyone who caught Narek's interview with Ran Cory last week will know him as the guru behind such crowdfunding greats as Magicstick, Angel, and RideOn. He's also the Creative Director behind Yoni and Netanel's project, which means they're very well placed to share some top tips with all you would-be crowd funders. "Our success hinged on three key factors," They reveal. "A creative video that people wanted to share, keeping the explanation of a very technical product simple, and focusing our efforts on a targeted audience."
In short, they approached their campaign in the same way an advertising professional would. A point emphasized by their next point. "Social media was key to our campaign and our success. By utilizing various groups and influencers that often speak on the topic of snoring and insomnia, we were able to reach thousands of people who suffer from either their own snoring or the snoring of their partners." For those of you who are new to the game, influencers don't just include bloggers, they are anyone with a decent social media following (think Instagram and Twitter).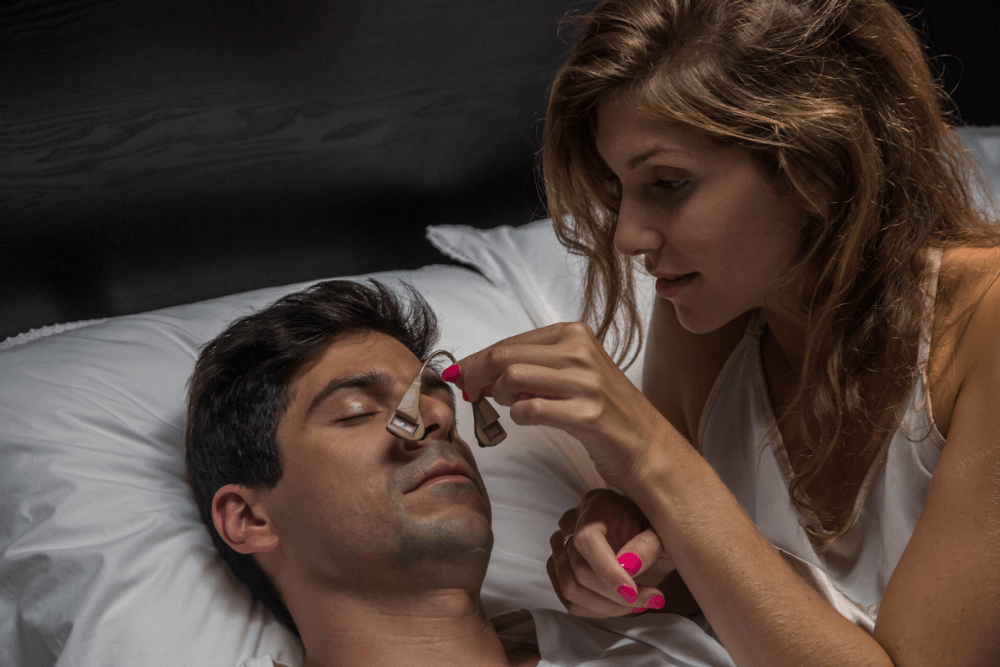 At The Crowdfunding Formula, we're always keen to find out what the best crowdfunding campaigners gain from choosing our favorite financing platform. "We have certainly gained an active community of followers and supporters." We should probably mention at this point that that community sent their campaign video viral. "The crowdfunding process also let us communicate directly with those who needed our product. That helped us understand how our users would like to see the product develop, and what customers will need from us in the future. The process helped us come up with various ideas and updates for possible future versions of Silent Partner."
Of course, if you sleep next to Darth Vader, then the only crowdfunding perk you'll care about is the opportunity to get your hands on a Silent Partner long before they hit the market. You've only got a few days left, so get on over to Indiegogo and bag yours. And don't worry, we thanked Yoni and Netanel enough for all of us.