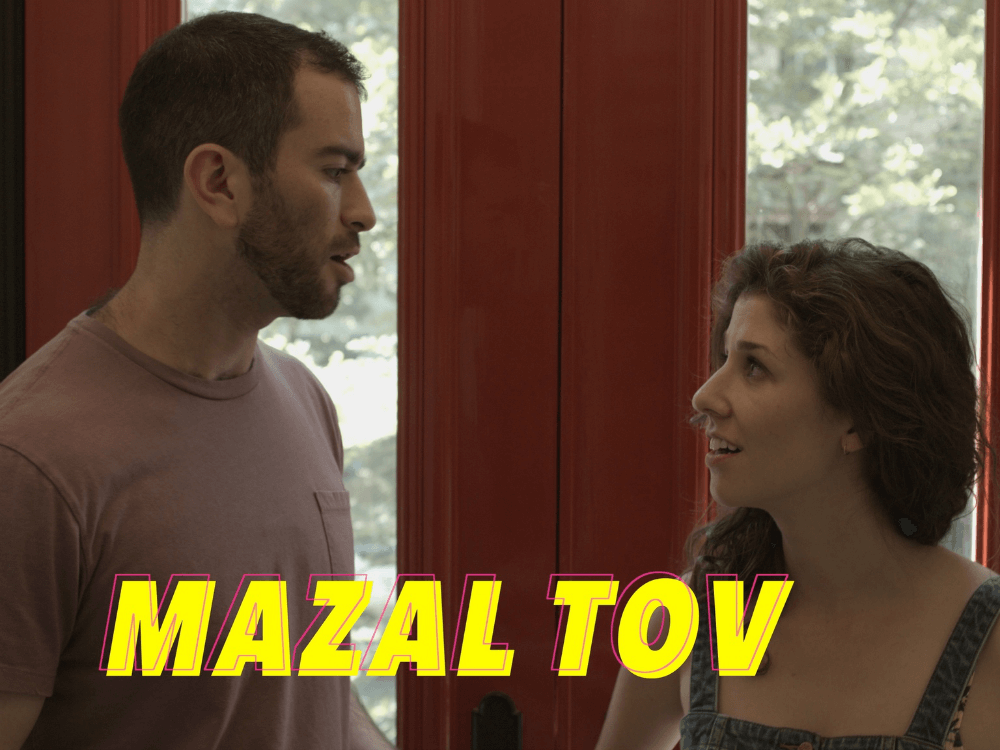 Crowdfunding art is a tricky business, but Ben Bernstein's new web series Mazal Tov is all set for a six-episode run thanks to a successful crowdfunding campaign.
Telling the story of a recently engaged couple planning their wedding, this sharp comedy provides a slight change of scene (pardon the pun) from our other artistically minded crowdfunding stories. With the first episode shot as a prototype and no 'product' as such to entice backers, Ben had to get creative with his rewards, offering handwritten notes, lip-synced songs and personally penned melodies to reward his backers.
"The biggest factor that helped my campaign was the financial wealth of my social network," Ben explained when we caught up with him. "Taking the time, and my own money, to create the first episode was also a real help. It let my friends and family see just what I could accomplish and how serious I am about the project. It probably didn't hurt my cause that I'm a good friend and family member too!"
But if you don't have a wealthy social circle to leverage, how do you go about funding your crowdfunding art campaign? "I used social media as well," Ben adds.
"But it wasn't a big money spinner for me. Sending out my project by email was the most effective approach. I did get a few big donations, and many smaller ones from sharing my project on Facebook, but it was emailed that brought in the most money. Although I do think asking friends and family to re-share my campaign multiple times on social media helped as well."
It's a slightly different strategy to our other campaigners and highlights the differences between this and other artistic campaigns. After all, Ben's project is a personal one; it has no commercial value (yet). "I could have asked for money from a studio or a television network, but there was no way I'd even get a meeting with them, much less funding," Ben agrees. "Crowdfunding was the best choice for this project because it was the only choice. Without Kickstarter, there would be no Mazal Tov."
That's one obvious advantage, but did crowdfunding his art project offer any others? "Since I wasn't selling a product through my campaign, I still have a lot of work to do to generate an audience, but crowdfunding did give me a list of people I can send my project out to when it's complete. Hopefully, they will share it with their networks. A few people who donated also reached out with new ideas. Maybe the most important thing was that many people, all friends, and family, reached out to express their emotional support for the project. It made me feel less alone in trying to make something that no one was asking for."
Having chuckled our way through the first episode, we think he might be surprised by just how many people will be asking to see more exploits from Gabe and Sarah, Mazal Tov's stars. The good news is that we won't have to wait long to find out what's in store for these two. "I shot two episodes of the web series the week after we got funded, and will be shooting more in the next month," Ben says. Let's hope he gets them up soon, we've compulsively rewatched the first episode so many times we nearly know it off by heart.