Searching for a way to jazz up breakfast? Something to put a smile on your guest's face, encourage the kids to eat up, or add a little weekend pizazz to an everyday meal? Then we've got the purrfect story on how to organize a fundraiser for you!
The Purrfect Breakfast Accessory
Inspired by a trip to Asia and a love of all things food, Cindy Ho wasn't expecting a joke between friends to become a runaway crowdfunding success. But that's exactly what happened when she launched her fun, cat-shaped egg mold on Kickstarter. Since she's on track to smash her original $5000 target by a whopping 1400%, we thought it was high time we caught up with this crowdfunding whizz and tried to weasel some hot tips out of her.
"This started as a passion project with my egg food blog." Cindy fills us in. "We talk about everything to do with eggs – recipes, how-to's, videos – and, of course, we test lots of egg molds. None of which really lived up to expectations." Or egg-spectations (sorry, we couldn't resist). "I designed my own, which went down very well with my friends, and thought I'd see if there was a wider interest out there by trying it out on Kickstarter."
It's a trick that all of our most successful campaigners use, utilizing the Kickstarter community to leverage an idea, suss out the market and create a following.
"Crowdfunding is still relatively new to me." Cindy explains, "But I must say it's been a very rewarding experience. New ideas contribute to a business built by customers, and I get so much support and feedback from my backers. Crowdfunding allows me to communicate clearly to my backers to figure out the best steps moving forward. Whether building the business or creating new products, it gives everyone a voice and engages them in my journey. Sunny-Side Up Eggs isn't just a business; it's a story that we have written together."
So what is the secret to organizing a fundraiser campaign like this? "To be honest, I didn't think the cat egg mold project would be this successful. After the launch, several blogs shared the campaign; the next thing I knew, it went semi-viral. Within the next couple of weeks, I saw my campaign on ABC, Huffington Post, Thrillist, and countless other media outlets. It's almost surreal that my project has gotten so much press."
Our founder Narek has pointed out more than once that, with campaigns like this, the level of press coverage results from targeting your story to interested people. Campaigns that meet a need and provide a solution that a huge proportion of the community can identify with will always do well. They're essentials or, in the case of Cindy's egg mold, fun projects with universal appeal. Of course, one good idea isn't the only thing you need to organize a fundraiser campaign and replicate Cindy's success.
"Overall, customer service is key." Cindy is quick to point out. "I receive a lot of questions every day, and I try to answer them immediately. Many of these backers are just like you and me. We all share the same interest and even come across the same problems. Creating a community within your business is important because it helps the backer or customer understand what Egg Addiction is all about."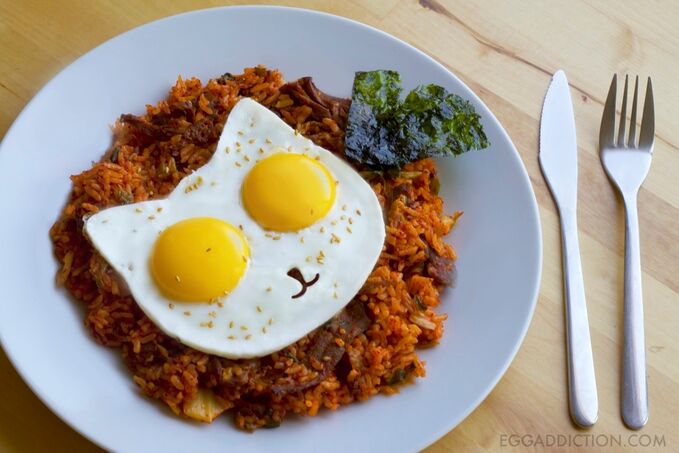 If your breakfast (lunch or dinner) table needs some jazzing up, then it's not too late to get over to Kickstarter, bag yourself a kitty mold, and become a small part of this phenomenal crowdfunding success story.