Ever wondered why digital music downloads are so expensive (there's nothing to them, right)? Or what goes into the making of those tunes you warble happily along to on the way home from work? It wasn't until we met up with Callie Crofts, 25% indie band My Fair Fiend, that we began to appreciate just how labor intensive making those shiny silver discs can be. And just what a lifeline online fundraising success is to indie artists like her.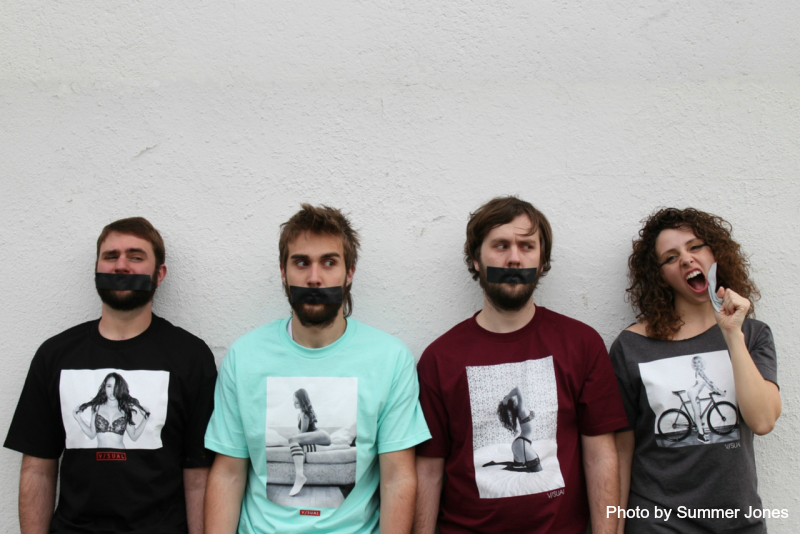 The good news for those of you who are familiar with My Fair Fiend (MFF to their friends), is that thanks to their second successful crowdfunding campaign, these guys and gal are getting ready to launch a second album. But it wasn't an easy process, even with the experience of crowdfunding and an established online fan base.
"I was sure we were going to fail," Callie admits when asked about the dreaded mid-campaign slump.
"Had I not decided to sit down and personally message every one of my 1700 Facebook friends, many of the fans, I'm not sure we'd have made it. Facebook was the most effective tool when it came to our fundraising success."
So did they ever regret their all-or-nothing approach to crowdfunding? "Deciding to make a career out of music is a risk." Callie is quick to point out. "And we want to put out a professional product and promote it the right way. This album is about taking our music to the next level, an aim we couldn't achieve if we didn't meet our funding goals."
You can't help but notice that this band is all-or-nothing in their approach to everything. From their music to their campaign video and innovate rewards (they were offering music lessons to backers), everything they do, they do with passion. For bands like this, full of talent and drive, online fundraising sites like Kickstarter offer them the opportunity to pursue their dreams without big labels and constricting commercial pressures.
"Crowdfunding puts the power of patronage into the hands of the people who actually care," Callie says, with the haunting clarity of a true lyricist. "It's a godsend."
So now that they've hit their $15k online fundraising target, what's next for these guys? "This campaign gave us the album that can take us to the next level. We'll be pursuing management and perhaps even opportunities with labels." Good news for all those loyal fans that helped make their campaign a success – and the new ones who discovered them through Kickstarter.
If you're as keen to hear more of these guys as we are, then check out their youtube channel.